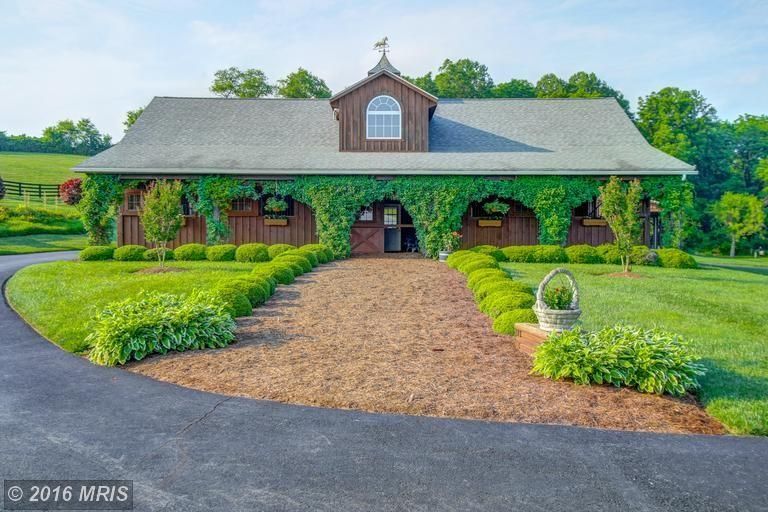 19 Aug

Monkton Farm For Sale

Hello and Happy Friday! As you all know, I'm obsessed with looking at horse farms for sale, and I can't stop drooling over this one that's located about 15 minutes up the street in Monkton. It's a favorite within the local horse community because of those barns!! And the grass is always perfectly cut.

This home is relatively new, and I normally go for 100 year old homes with lots of charm and character. But one look at this place and it's easy to see that everything about this property is magnificent. Can't you just imagine walking down the drive towards that barn!?

The only not so magnificent thing is the price – $1,750,000 – yikes! But, clearly, it's worth it.