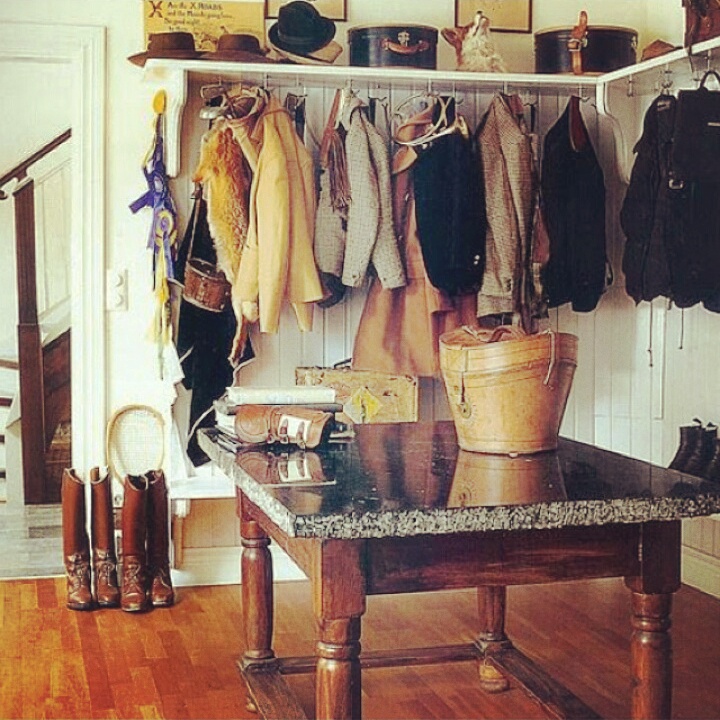 23 Feb

Mudroom Inspiration

Our latest project around the house has been our mudroom. This mudroom was actually a bedroom, but it was way too small to do much with – we didn't even think we could get a bed in there. Last year we had the window in that room turned into a door so we could let Izzie out directly into her yard on that side of the house. The previous owners extended the closet in that room as well, so we had the extra part removed, keeping just the original. This closet will have a sliding barn door!

We are about 75% finished with the room. The floors are the dark laminate we have running throughout the rest of the house, and we painted the room a bright yellow since it was so small. We stained some wainscoting a nice sandy dune color and put that on the ceiling, and now James is working on putting up the regular wainscoting which is painted white.

This room will have a vintage equestrian theme to it, and I have drawn inspiration from the pictures below. (All are from Pinterest). Of course I'll share pictures of the final product!