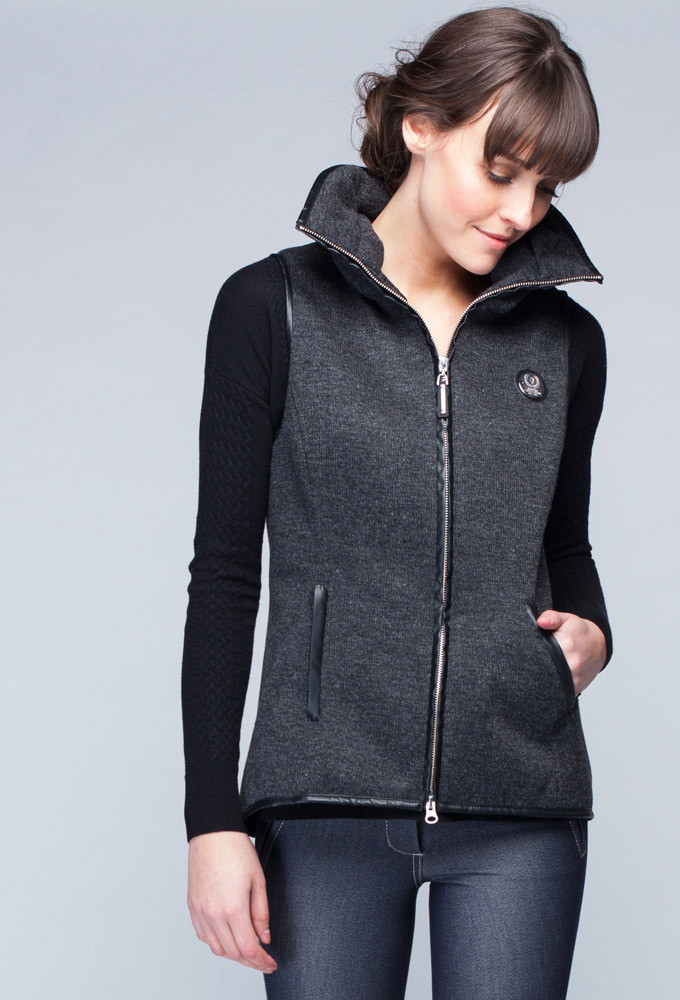 14 Dec

Noel Asmar Equestrian

While I only own one shirt by Noel Asmar Equestrian, I absolutely love their brand and definitely want to add more items to my equestrian apparel collection. What I like best about the clothing is that it really is wonderful to ride in. Sometimes I feel like other equestrian brands look nice, but aren't always exactly functional in the saddle. Noel Asmar certainly is.

I own the fourth item down – the compression shirt. I wear it from the stable to the street, as they say, and always receive compliments on it, even from my non-horsey friends. Below are a few of my favorites from the current collections. I am a huge vest person, so of course I have two shown. I especially like the high neck, which eliminates the need to wear a scarf. Perfection! (All pictures via their site).