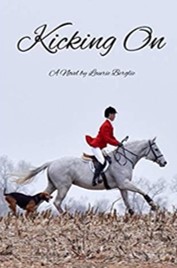 15 Jan

Novel Number Two

It's here! I finally finished and published my second novel, Kicking On! Here is the synopsis!

"Kicking On, a semi-sequel to Where the Bluegrass Grows, is Macy Holland's story.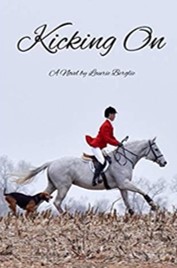 Macy Holland has it all – a wonderful family, amazing friends, and an exciting career as an equine veterinarian in Lexington, Kentucky. However, all that changes in an instant when tragedy strikes, and Macy is forced to return home to Maryland for good. Even with the love and support of her best friends, Macy is left trying to salvage the bits and pieces of her former life. Then new neighbor and racehorse trainer, Adam Cleary, enters her world and complicates life even further.
Even though Macy's heart is broken and life seems to be spinning out of control, she knows that she must keep kicking on."
So what's a semi-sequel? What it means, (to me at least), is that you can absolutely read this one without having read Where the Bluegrass Grows first. However, many of the characters are the same and it does go in chronological order. Where the Bluegrass Grows ends in December and Kicking On picks up in August of the following year at Molly and Beau's beautiful wedding.
If you'd like to purchase a copy, paperbacks are $9.99 and ebooks are $2.99. Everything can be found on Amazon!
Thank you all for being on this journey with me! It means the world! Your kind words, reviews, praise, etc. hasn't gone unnoticed – thank you SO much!
Happy reading!!