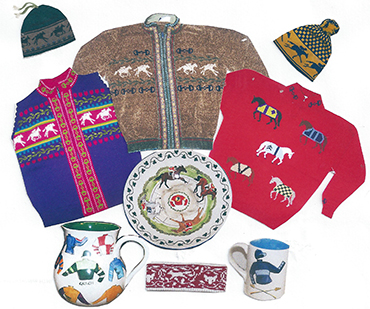 13 Jul

Ouisha Custom Designs

I came across Ouisha McKinney while reading, what else, Equestrian Style by Vicky Moon. I'm sure you are all so tired of hearing about the wonders of this book, but I can't help myself!

I fell in love with the sweater and pottery designs I saw pictured, so I did a little research online and came across Ouisha Custom Designs! The painting and design work on these products is gorgeous – I'll take one of each! I especially like the horseracing items and will probably invest in a new switch plate cover for my mudroom.

Hope you all have a wonderful Monday!