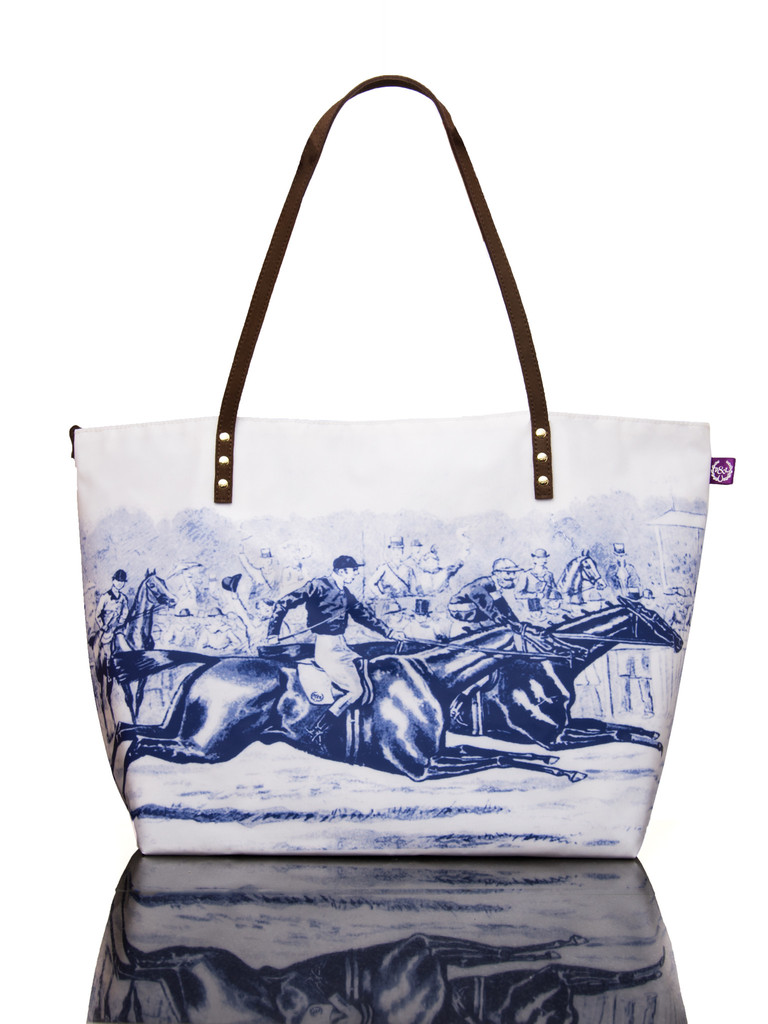 24 May

Paul & Lydia

I found Paul & Lydia on Instagram, where I find all the latest and greatest in equestrian fashion, and have since become a huge fan of their brand!

"Based out of Zionsville, Indiana, Paul & Lydia handbag designer and proprietor, Heather Blackwell-Batchelor, believes her bags tell a rich story. Pairing her love of art and fashion together, Heather's designs for her Paul & Lydia handbags are works of art for the modern equestrian."

"'For me, equestrian style defines beauty that comes from being properly put together – dressed to perform a function, but still radiating strength, beauty, and style,' describes Heather. 'Just because it is functional, doesn't mean that it can't be beautiful.'"

I am the proud owner of two of P&L's products, both from The Tan Fox Collection, the tote bag and the small pouch, and I love them both. The tote is large (but not too big) – just the right size for my needs, and it has plenty of zip pockets inside. The bag is well-made of high quality material, and has held up nicely with my not-so-delicate horsey lifestyle, (I'm not easy on my purses/clothes, etc.!). The small pouch fits perfectly inside the tote and currently holds my lipstick, lip gloss, bobby pins, etc.

And the fox print – I am so enamored by it, and so is everyone I meet! I get compliments on it every single time I go out – no exaggeration. I've never had a purse that got so much attention! P&L offer a variety of prints, although "the snooty fox," as I call him, is the cutest, in my opinion. I also love the vintage-inspired racing print!

"A representation of beauty and function, horses are the symbol of P&L's philosophy, 'firmitas, utilitas, venustas – solid, useful, beautiful.'"

You can find Paul and Lydia online here, on Instagram @paulandlydia, and at a variety of tack stores across the United States. Please share this company and their products with your fellow horse-loving friends!