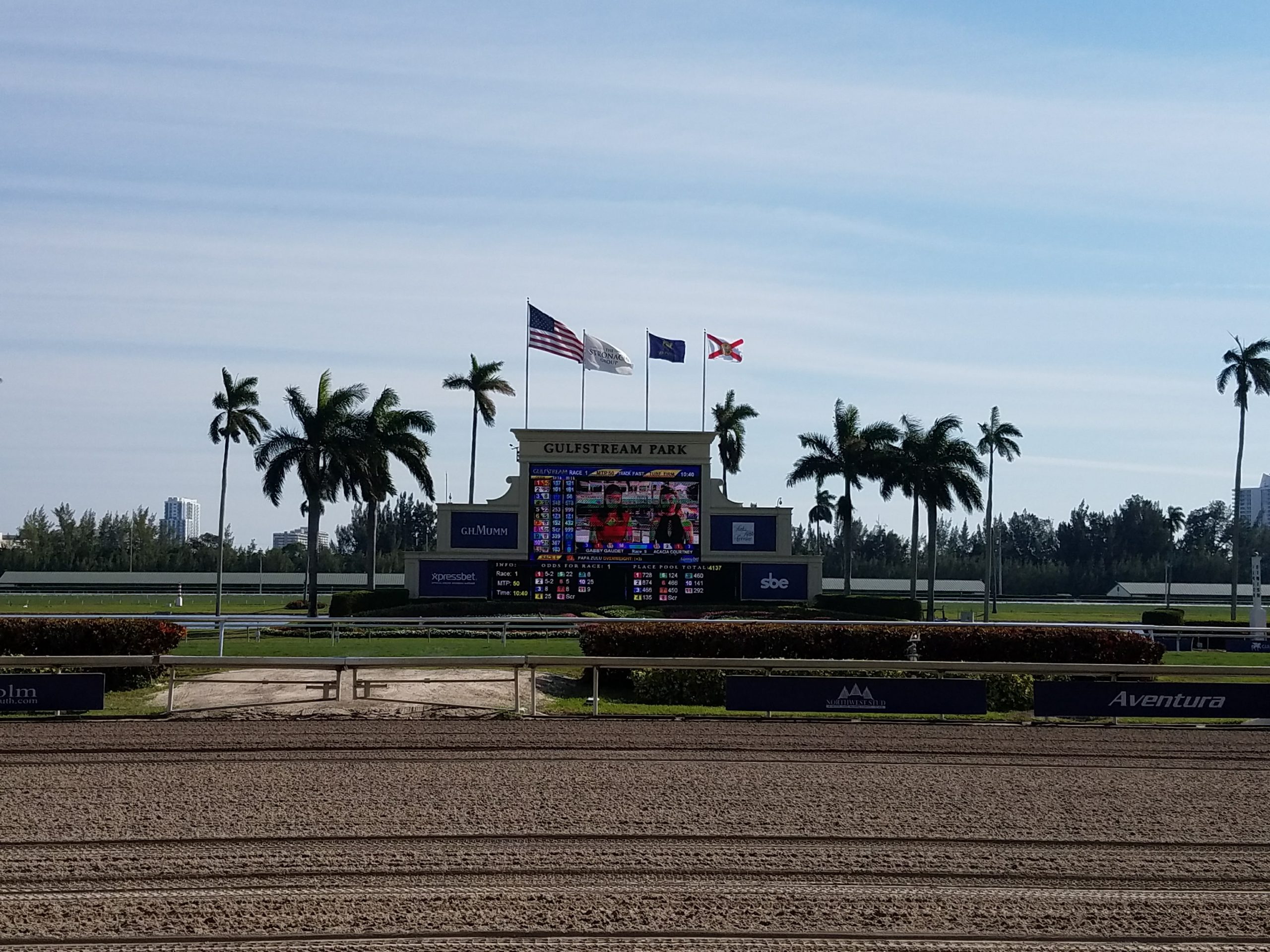 02 Feb

Pegasus World Cup

Last weekend I journeyed south to Fort Lauderdale, Florida, for the very first Pegasus World Cup, which was held at the gorgeous Gulfstream Park. It was a wonderful experience, and I'm so happy I was there to witness California Chrome's last race, as well as see the magnificent Arrogate!

The weather in South Florida this time of year is pretty amazing – 70 to 80 degrees with low to no humidity. It hurt my heart a little to know that I was only going to revel in the beautiful sun-shiney weather for just a few days.

This was my first time visiting Gulfstream Park, and it was spectacular. There are a bunch of shops and restaurants attached to the other side of the park that anyone can visit, regardless of your admission to the track. The track/grandstand itself are on the smaller side, but it's all laid out nicely with the outdoor paddock front and center.

We stayed in the Tiki Bar area to the left of the grandstand, and while the area was full, it never felt packed or too crowded. I was able to visit Crossgate Gallery who had two tents set up full of amazing art, and we just enjoyed being comfortable outside, in January, taking in all the sights and sounds of one of my most favorite places to be – a racetrack!

Of course, I was there to see California Chrome run his last race. I had never seen him race in person. My sister got married on Black Eyed Susan Day in 2014, so we ended up not doing Preakness that year, which was the year he won. He walked right by us on the rail, and o-m-g, that horse is beyond gorgeous. I cannot get over how utterly handsome he is!! I was bummed he didn't win, but as a racing fan, you can't be anything other than happy with his career. The Sport of Kings is SO much better for having had Chrome as their star, and I'm excited to visit him at Taylor Made the next time I'm in Kentucky!

I will also say that I'm excited to watch Arrogate this year. That horse is the real deal, and I'm hoping he has a safe and successful 2017 campaign.

If you're ever in South Florida, do yourself a favor and stop by Gulfstream! It's it just so fun and beyond pretty. Hope you enjoy the photos below – I'm wearing a Liz Wiley original scarf!

Thanks for stopping by!