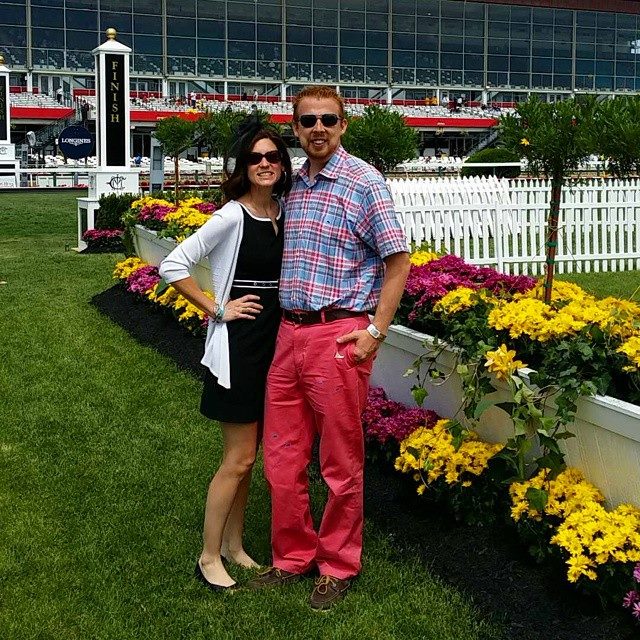 18 May

Pimlico

Last Friday my husband and I went to Pimlico for the Black Eyed Susan Stakes. Unfortunately, we had some conflicts again this year and could not attend Preakness on Saturday. James was really ticked off because he suffers from FOMO (Fear of Missing Out!) and wanted to go and hang out with our friends who would be there.

Of course I wanted to be there too because Preakness is one of my most favorite days of the year. But we'll be there next year for sure – and maybe it won't thunderstorm during the race!

We attended with our friends Susan and Zach, and Susan and I did something this year that we've, surprisingly, never done before. We went out into the infield for some concerts. It's not that we haven't wanted to go see the bands, but we always seem to get caught up betting on the races and never want to miss a single one.

However, there was one big change this year. James and I are in the middle of having a patio put in at home, so funds are very limited – which means I didn't want to waste money betting! So we were off to see Vertical Horizon, Fuel, and the Gin Blossoms. They were great and totally made me feel like I was back in high school again!

Below are two pictures from Friday. I know some may disagree, but I think Pimlico is beautiful. They have done quite a bit in the last few years to clean it up, and it really shows.