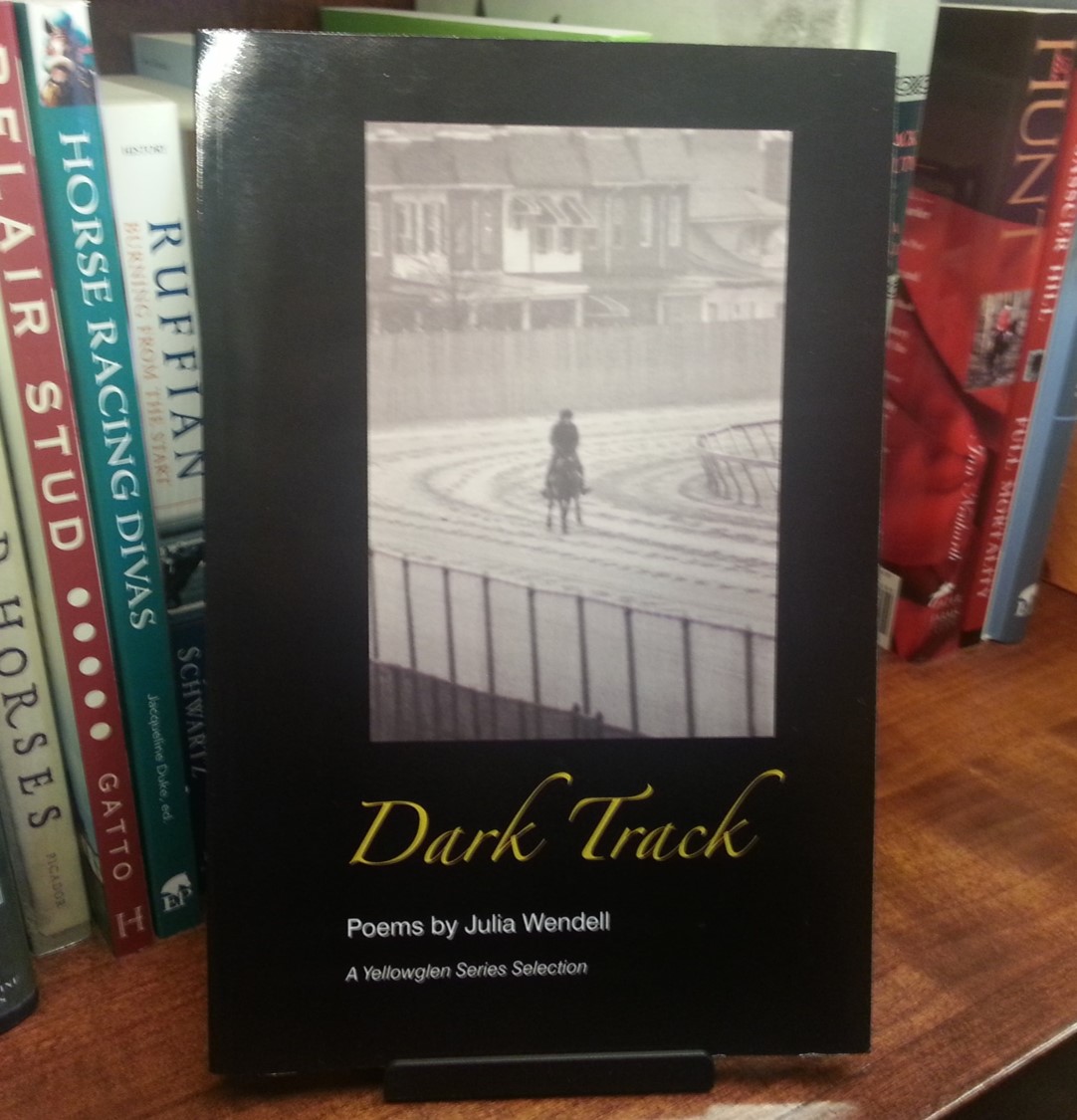 01 Nov

Poetry Collection Review: Dark Track

I'm a big fan of local eventer/author/poet, Julia Wendell. If her name sounds familiar, it's because I reviewed her memoir, "Finding My Distance," and then interviewed her about it in this post. Long before she published her memoir, Julia was producing poems, but "Dark Track" was the first of her poetry collections that I was able to get my hands on.

"In the haunting poems about the life of a horsewoman, it is not just the racetrack that is dark, nor that requires surefooted pacing to navigate. Julia Wendell's distinctive collection is exhilarating and terrifying at once."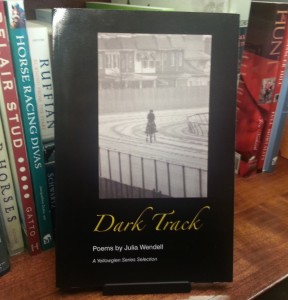 True, this is a collection that explicitly details the often heartbreaking reality of horse ownership, and Julia pens from a perspective that is both raw and startling. Horses die. Races are lost. Marriages end. "Haunting" is an excellent descriptor.
However, there are a few poems that aren't as dangerous, like my favorite, R. Huey. Please see below:
"I've been writing poems
on the backs of feed bags,
leg wraps, vet receipts, mouthing
the words I can't quite come up with
into Huey's mane, as if asking
his opinion, after a curry
& a stormy night's mash,
when everything in the barn
is dark & still & accomplished,
Huey resting in one corner of his stall,
a sore leg cocked, shifting
his hocks to rest another. I know
that if I stand like this,
drinking in the musk & piss
of my horse, that some turn
in the whispers of oats & alfalfa
will perch on the rafters
momentarily, & send down
through the dust & cobwebs,
through the years
of being raced unloved
too hard too long,
will send down
what I breath in
& borrow from my horse
for whatever small time I take
to stand with him, gratefully,
in his stall."
To see more of Julia's work or to order "Dark Track," please visit her site here.