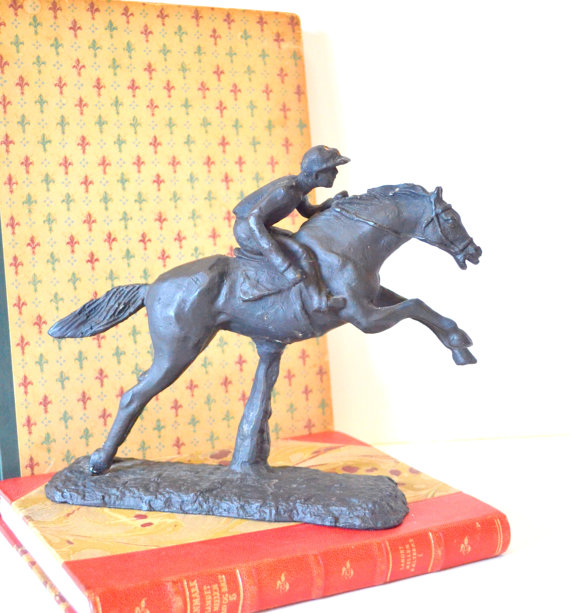 08 Jun

Polohouse Style

If you're not following Alison Sherman on Instagram @polohousestyle, do yourself a favor and head over there right now! I've been following Alison for quite some time, always admiring her life in a renovated polo barn filled with classic equestrian décor. I was beyond delighted when Alison announced the opening of "The Polohouse," her Etsy shop, containing "unique antique and vintage collectibles and curiosities!"

"The Polohouse on Etsy opened its doors for business in early January of this year. We are just fillies in this new business adventure," says Sherman. "The name "Polohouse" originated from a blog that I started in 2007, sharing the same name, journaling life, and decorating my home, a 1930s converted polo barn and stables, in English country style. Through the years, blog readers inquired about various decorative items in my home, and so the idea of selling English equestrian style items online was born."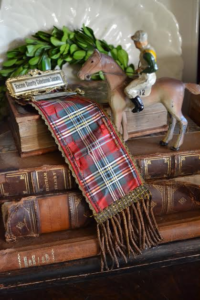 Sherman, an interior designer, got her start in the business 10 years ago when she and her friend, Jenn, opened an antique and vintage business selling locally to residents in the greater Chicago area. The Polohouse shop on Etsy is their latest venture.
So what, exactly, can be found at The Polohouse? Just a few of my favorite things! "We try (for the most part) to carry anything that would be at home in The Polohouse. Old things such as equestrian-related items, English pottery, Staffordshire, ironstone, silver items, all things plaid and tartan, country farmhouse-style items, trophies, leather and/or tortoiseshell items, prints/artwork/paintings, transferware, and absolutely anything preppy."
I regularly visit this online shop, so when I found the cutest Staffordshire spaniel, I knew I had to have him. He arrived, beautifully-packaged, just a few days after I placed my order, and I am so happy with him. He sits proudly on the bookshelf in my office.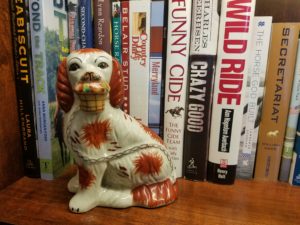 "We collect many of the items we sell. We are constantly on the hunt for treasures, and we try to list new inventory each week. One week it may be English advertising crocks and the next week vintage trophies. It's an ever-changing collection of curiosities."
The Polohouse also takes requests, so if you are looking for something in particular, do not hesitate to drop them a line. To learn more about the story behind the style, visit Alison's blog here.
Also – Alison is offering a discount to Maryland Equestrian readers through July 4th!! You will receive 10% off orders totaling $100 or more! All you need to do is type in MarylandEQ10 in the coupon code box, and the discount will be applied! Happy shopping – enjoy!