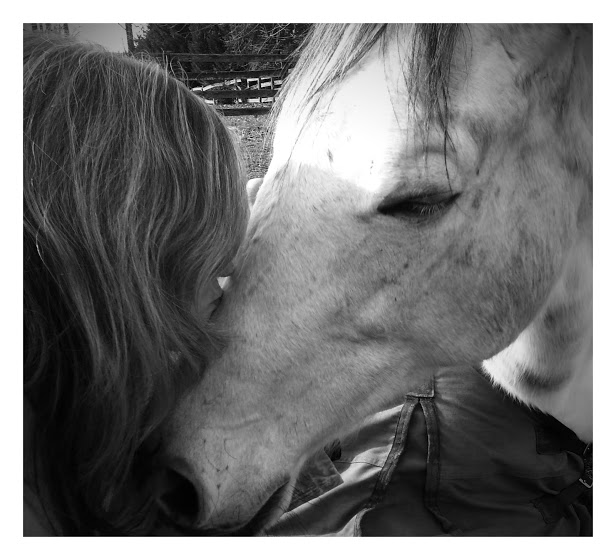 09 Mar

Pony Kisses

HAPPY DAYLIGHT SAVINGS!! HAPPY SPRINGTIME EQUESTRIAN HOLIDAY!! OH THE JOY!!

Okay, now that we got that out of the way…

Google recently 'auto-awesomed' an older picture of mine. I was so glad to see it show up in my feed because I had completely forgotten about it. This is a picture from two years ago of me kissing my beloved Misty.

She was still at her boarding stable, and when I arrived, she was napping in the sun. She let me approach and snuggle with her for a minute (a rarity for Misty), and I snapped this picture of us. I like how her eyes are closed, as if she's enjoying some affection from her mama. (In reality, I'm sure the sun was just in her eyes!!). Regardless of the reason, Misty is a touch-me-not, so it makes this picture much more special.

I hope you all got some pony kisses over the weekend. Make your Monday a great one!