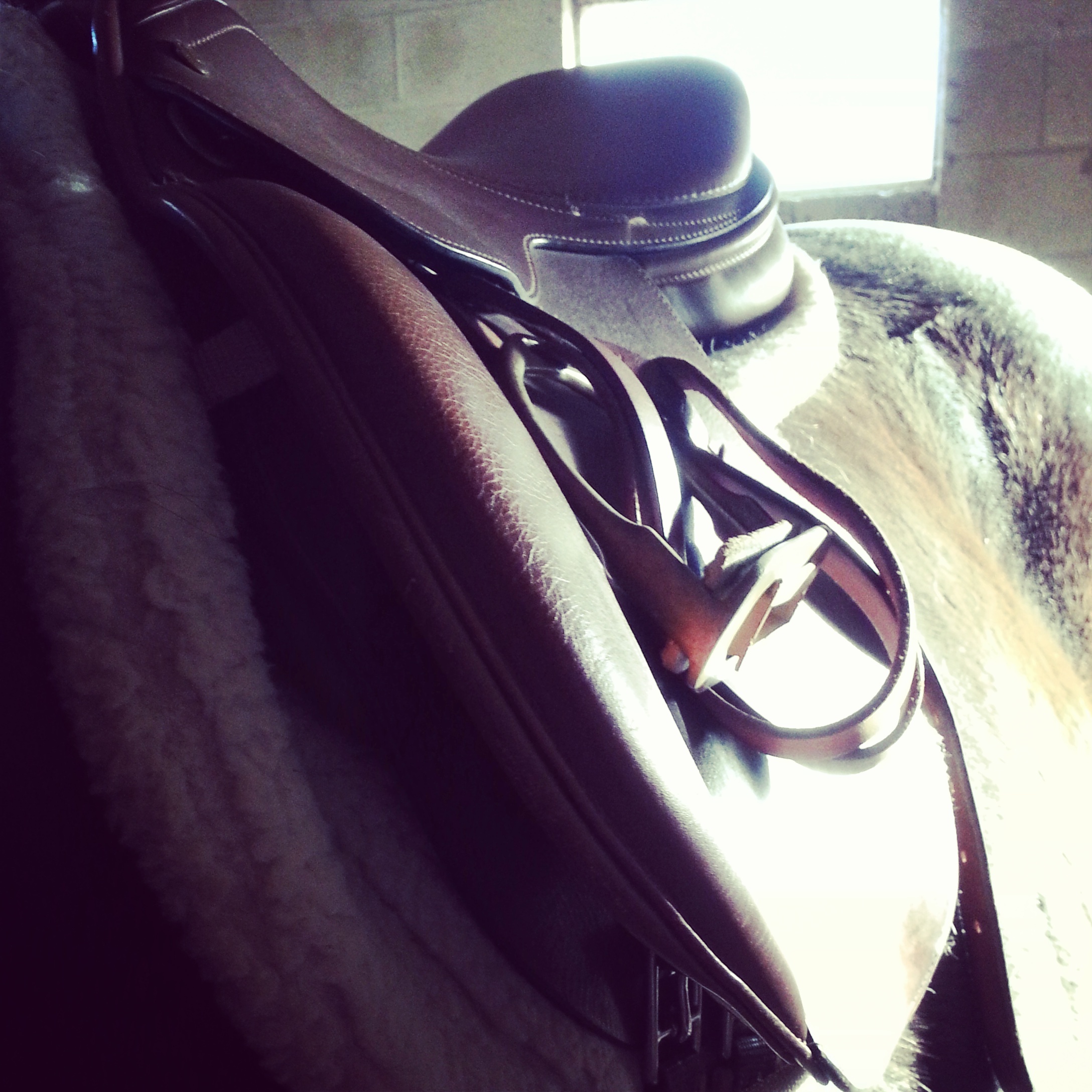 07 Jan

Powering Through

So you all know how much I hate winter, but this year I've been doing my best to power through and pretend it's not bothering me. And to be fair, so far, so good in the winter department. I'm writing this on Tuesday (so, yesterday), and it's very cold and snowy, but this has been the first really cold spell we've had. That's not too bad when you think about this time last year!

Thanks to a mild November and December, I've been able to ride my Bailey Boy quite a bit on the weekends. Because it gets dark so early, I don't have time to ride after work, nor do I have any lights/an indoor. So all week I hope and pray that the weekend will be nice so I can get in two back-to-back rides. On Saturdays I've been having lessons with my instructor, Cindy, and Bailey is doing great!

Cindy has also ridden Bailey twice in these lessons so she can get a feel for him and know exactly what we need to work on. Bailey is having a little difficulty balancing himself correctly when going to the right (which is natural for an ex-racehorse), so we've been playing around with that. At first we wondered if he was slightly sore or in pain even though he wasn't showing any signs of lameness.

We buted him for the next lesson, and he was still having trouble, so Cindy is leaning more towards lack of fitness (and also lack of understanding as he's never really been asked to move in a correct frame before) rather than lameness. Yay!

Of course, we have a ways to go before spring arrives, so I'm planning on trailering over to an indoor not too far from me. If I could school there even once a week, it would really give me a leg up on the spring and summer shows I'd like to enter later this year.