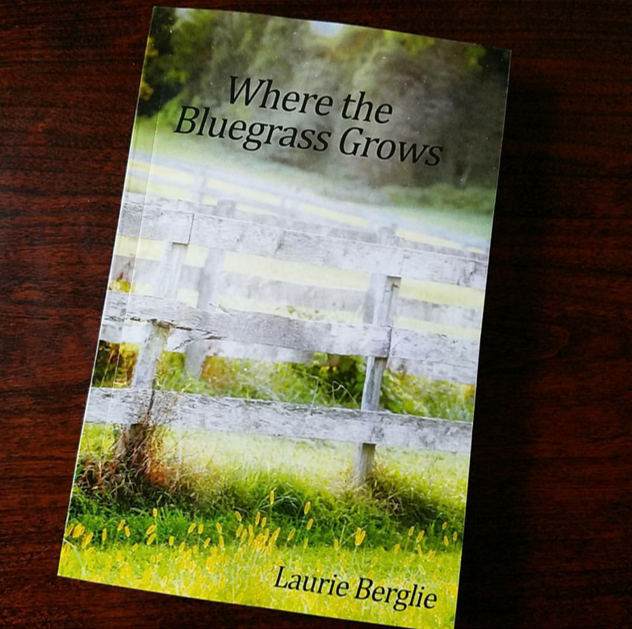 30 Aug

Praise for "Where the Bluegrass Grows"

You know what I've learned about myself during the past few months? Though I am in the Marketing field (I'm the Marketing Communications Manager at my "real" job), I'm terrible at marketing my own book. Why is that?

I think I know why – it's because I'm still in the read it/but don't read it phase with my book. I want to sell millions of copies and have Where the Bluegrass Grows be a household name. But at the same time, I'm still like, oh no, don't read it, what if you hate it? I need to get over that, but it will definitely take some time.

Anyway, a few people have taken the time to write some super sweet reviews about Where the Bluegrass Grows – thank you so much!! If you have read my book and haven't written a review yet, please do – it truly would mean the world to me. The more reviews a book has, the higher Amazon pushes it to the top!

Please enjoy the reviews below – the last one is my favorite. Gotta love a grandma who loves horse books!!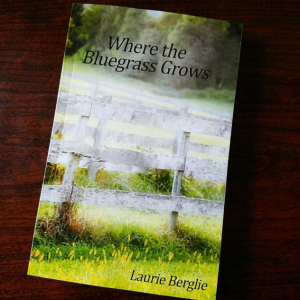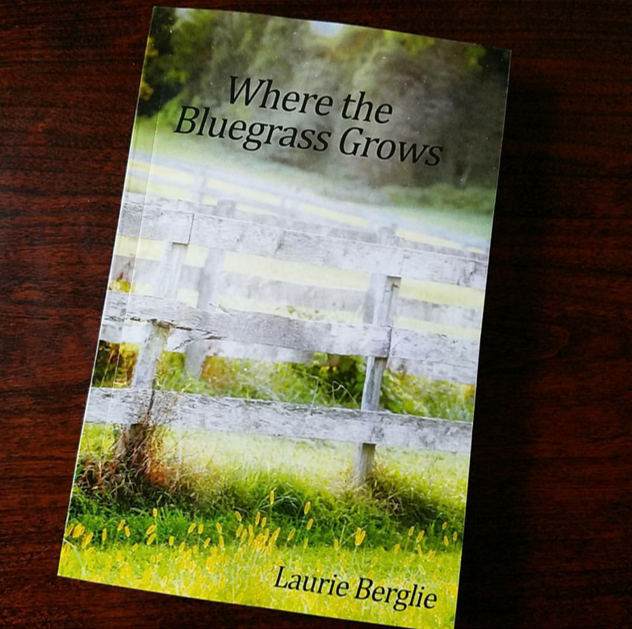 "Put me poolside with a Laurie Berglie novel any day! I thoroughly enjoyed this debut novel from this equestrian author. I loved how tight the writing in "Where the Bluegrass Grows" was. The characters were enjoyable with just the right amount of spice. The author obviously knows the horse world. Her descriptions of both Kentucky and Maryland made this horse-loving reader want to pack my bags and visit both states! While this can certainly be a standalone book … I want to know if there will be a sequel! I'd love to learn what the future holds for smokin' hot horse vet, Beau, and his equine lovin' lady, Molly! I truly enjoyed the ride!"
"I haven't finished the book yet, but I just love it because Monkton, Maryland, is my hometown – my parents built their home there over 40 years ago (my mother still lives there) and I worked and boarded my horses at two of the farms mentioned in the book, Marathon Farm (back then it was Ross Valley Farm) and Sagamore Farm. I foxhunted and trained steeplechase horses there, as well, so when I read about the main character, Molly, reminiscing about her life there, I could easily picture all of it. The story itself is a nice, light read and easy to follow, I think, even if you don't have a horsey background. I can easily picture each of the characters and it almost seems as if some of them are based on real life folks. I want to thank the author for this book and look forward to finishing this and any others she might have."
"As a Virginia horsewoman, I loved the east coast/horse country setting of this novel and all the familiar references to hunt countries and Kentucky's finest farms. It was a very quick read for me, and I thoroughly enjoyed the plot and the characters were relatable. This book is a perfect feel-good summer romance for horsey and non-horsey readers. Can't wait to see what the author does next!"
"My grandma thought it was super cute!"