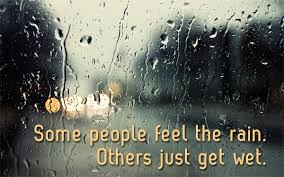 17 Jul

Rain Check

Rain, rain, GO AWAY!

So has it absolutely poured in your part of the world? Maryland has seen the wettest June on record, which came after a May where we had very little rain. In mid-May, I was walking around, looking at the cracked ground in my horse fields, and thinking, "this looks like August ground!" I prayed that a passing storm would hit us, but no such luck.

Then June came and happily obliged. At first, I was very happy to get some much-needed rain, and my grass perked right up. But then, it wouldn't stop. It's mid-July now, and it still won't stop! The fields are swampy, Bailey has thrown two shoes in the mud, and I haven't been able to ride regularly in two months.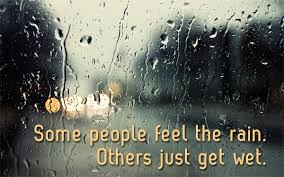 It's frustrating to have a nice, (and this year, sound) horse and not be able to train. Therefore, I'm thinking of moving Bailey to a barn with a nice indoor; the barn is about 25 minutes away, and my friend, Susan, boards her new horse there. I took a lesson at the farm on Wednesday, and really liked the farm, the trainer, and the other boarders that I met. The pastures are huge with lots of grass and large run-ins.
This isn't completely set in stone, but I'm 95% sure I'm going to move Bailey. It will be heartbreaking to not have him in my backyard, but it will be so wonderful to actually ride and train!! I may even be able to squeeze in a show or two this fall. Then I'd keep him there during the winter so I'd have access to the indoor, and then bring him home again next summer. (That is, as long as we have a normal, DRY summer)!
So that's the latest and greatest here with me. Misty and Takoma are well – being lazy kids, as usual. I'm desperately trying to get some weight back on Takoma after she lost some this past winter. She now gets three meals a day (per the vet's order), about which she is super thrilled!
Are all of you having a nice summer? Getting a chance to ride? Show? I want to hear from you!