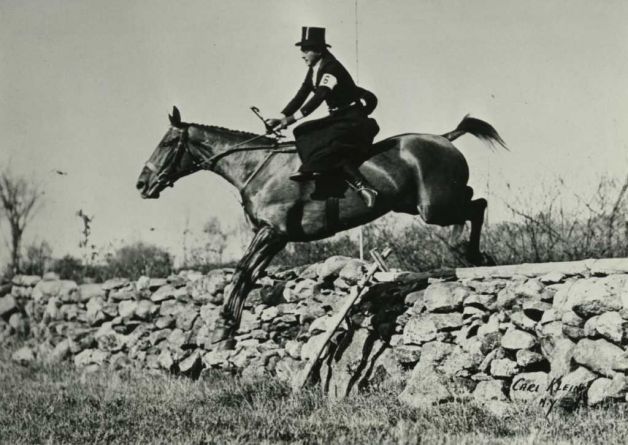 18 Mar

Riding Aside

Riding sidesaddle (at the walk, of course) is definitely part of my 'Horsey Bucket List,' so I was very intrigued when I read about the Side Saddle Chase taking place next month. The inaugural 'Mrs. George C. Everhart Memorial Invitational Side Saddle Chase' will be held at the 49th annual Loudon Hunt Point-to-Point Races on Sunday, April 12th.

This chase, the first to be held in the United States since the 1930s, will be run at Oatlands Plantation in Leesburg, Virginia.

"We are delighted to host the inaugural race, which I think will become a popular new tradition and do much to spur interest in riding aside, steeplechase racing, foxhunting, and land conservation in Virginia," said Donna Rogers, Master of Foxhounds of the Loudoun Fairfax Hunt.

These days, the only time I see sidesaddle riding is when I watch Downton Abbey. Lady Mary Crawley (whom, I believe, does all of her own riding), is frequently seen out riding and foxhunting sidesaddle. What a magnificent sight! How elegant and classic – and how daring! I don't know if I'd ever be brave enough to ride in a chase; however, I never say never!

Interested in riding in this chase? It's not too late to join!

Best of luck ladies; I wish I could be there to see this in person. (All photos via their Facebook page and Horse Nation).