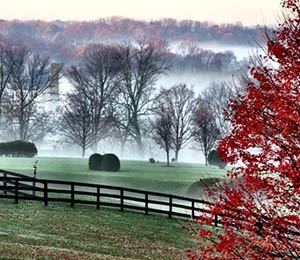 09 Nov

Salamander Resort & Spa

I'm a little behind with this post – sorry!

So back to our Middleburg day trip a few weeks ago…

James and I capped off our wonderful, very horsey day together with dinner at the Salamander Resort & Spa. Salamander can be found one side street off of the main road that runs through Middleburg, E. Washington Street, so "downtown" is walking distance, (at least it would be for me – I'm a wanderer)!

After we parked at Salamander, we walked around the grounds and enjoyed a blazing fire pit behind the resort. Inside, we continued to warm up by a roaring fire in their library. The resort was packed – they must do non-stop weddings because we saw lots of well-dressed guests heading into ballrooms.

Their décor is exactly what you'd expect from a town like Middleburg – equestrian at its finest. The only thing that seems out of place is the salamander logo itself – where did that come from? (It is very cute though).

We ate a light dinner at the Gold Cup restaurant where we started with a gourmet cheese board and drinks. James enjoyed a burger, and I ordered the heirloom summer garden salad with salmon. I ended up bringing the leftovers home for lunch the next day, and it was divine!!

A walk through the gift shop, (where I wanted to purchase a hat for Breeder's Cup, but my wallet decided against it), brought our Middleburg adventure to a close. I will definitely be back! (Pictures via their site).