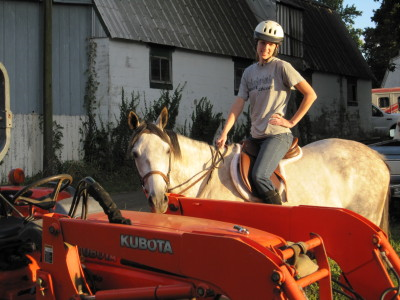 01 May

Sassy Grey is Hoping to Buy the Farm!

This is just a quick post to let my readers know that my husband and I are officially on the hunt for our farm! What we'd like is probably more aptly called a "farmette" as we are only looking for 5+ acres.

Baltimore County would be my preference, but we've expanded our search to include Harford County as well. Basically, if it's between 95 and 83, it's in our location range!

The property does not have to be horse-ready. Meaning – it does not have to have fencing, a barn, etc., but the land needs to be usable. Very hilly or wooded acreage would be a little tough to work with!

If you know of any property that may fit this description, please let me know – thanks!

Oh – the house! Obviously, this tiny detail isn't as important to me…whoops! As long as it's livable with room for improvement, that works for me! Thanks everyone!