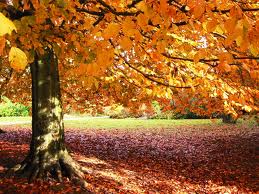 18 Sep

Sigh…So Long Summer

I'm doing my best to deny it, but the cooler weather and the turning leaves are telling me that summer's on its way out. I hope fall won't be upset by my less-than-gracious welcome.

It's not that I don't enjoy fall – I do. The cooler weather means less bugs at the barn, less sweat drenching my clothes, plenty of candy corn at the store, and apple cider at the local fruit stand. But what fall also means is that we're one season closer to winter, and, as you may remember from previous posts, I hate winter. There is nothing appealing about scraping ice off my car at 6:00 in the morning, leaving work in the dark, and having less time to ride. As I don't have an indoor ring, I can usually only ride during the weekends. And then I'm still at the mercy of Old Man Winter.

Despite the unusually long heat wave that hit the Mid-Atlantic this year, I had a very productive summer. My main goal with Misty (according to my New Year's Resolutions) was to just have fun – and we certainly accomplished that! Of course, I may have secretly made a few more goals throughout the year, and I am happy to say that I achieved them as well: to get Misty cantering nicely again after a semi-long break from Lymes Disease, to get her out to a few shows, and to start reintroducing her to jumping again. She has excelled in each category!

Unfortunately, my horsey goals for winter are not as precise…and it's actually only ONE goal…to ride as much as I can. I am thinking about moving Misty to a full-care facility with an indoor for the months of January through March, but that's not a definite. James and I are still house hunting, so a lot will depend on where we are with that process.

I'm definitely sad to see summer go, but I feel great about the progress I've made with Misty in just a few short months. And I'm really hoping that this time next year I'll be nice and settled into my small farm and Misty will be the backyard pony she's always wanted to be!