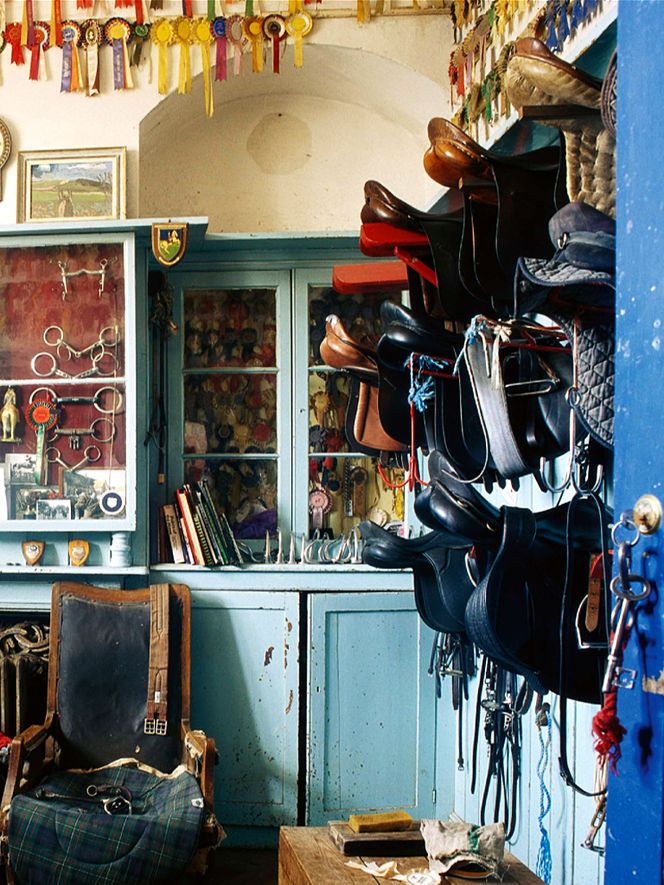 17 Mar

Spring Cleaning

There's just something about spring cleaning that really gets the blood pumping. There's a renewed vigor for life as the earth begins to thaw, and the birds return home. I think it's hope. The warmer weather brings hope for new beginnings, new life, and new opportunities.

This year, I am hoping to train as much as possible with Bailey and make it to a handful of shows. I will also continue to renovate my old house and update a variety of things around the farm. I love checking projects off our never-ending to-do list! And what better way to get started this season then with some good old fashioned spring cleaning? And what's better than purging the junk that you just don't need anymore? Making money off of it at the same time!

In the House
Start with your closet. Pull out and try on all of your breeches, show jackets, boots, gloves, etc. Do you have a show or exercise shirt that you've never worn because it just doesn't fit exactly right? Clean it and put it online. Ebay is a great resource, of course, but Facebook has worked for me as well. I belong to my 'Local Horseman's Classified' page and have bought and sold numerous items through it. Craigslist is always an option as well.

Also, take a look at your décor. Have you had that horse picture for 10 years? Is it time to update it? Pass it along to someone who will love it with fresh eyes – maybe you could even work out a trade.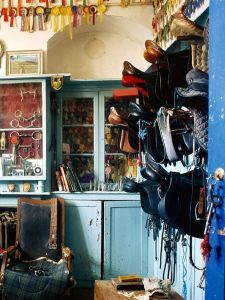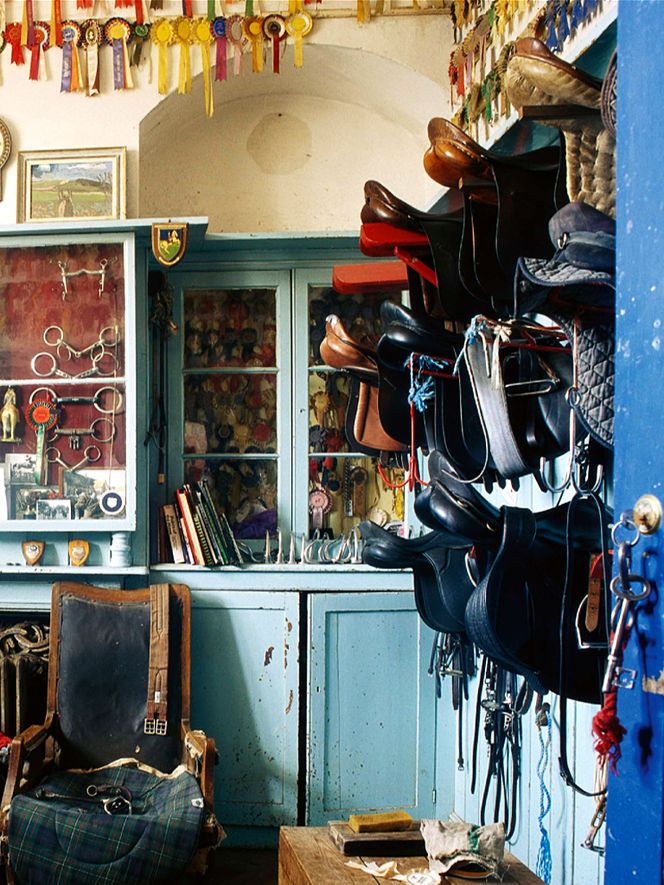 Tack Room
Now head to your tack room. Start big with saddles and bridles. Do you have any plans of doing dressage with your new horse? If not, then sell that dressage saddle – girth, leathers, stirrups and all. Do you have 10 different bits and only one horse? Maybe put a few aside to decorate with, but run the others through the dishwasher and sell them.
Now let's move on to the smaller stuff – the things that reside in your tack trunk. I like to pull everything out, lay it out on the grass, and evaluate. Blankets, saddle pads, fly masks, polo wraps, etc., my rule of thumb is this: two of everything. For example, I like to have a newer fly mask, and then one as a backup for when (not if, when) the new one gets lost in the field. If I have more than two of something, I like to donate the unused one (as long as it's still in relatively good condition) to a local horse rescue.
And while everything's out of the way, give your tack room (and tack) a good cleaning and maybe do a little reorganizing as well.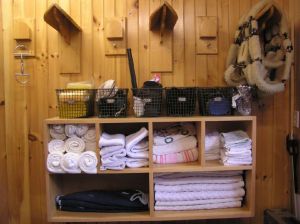 Think Broad
You never know what people are looking for. Currently, I'm in the market for an old barn door that can be repurposed as a closet door in my mudroom. I'm going to put it on sliding tracks, so I really want a weathered, vintage look. I've posted a few ads on Facebook and have seen some pretty cool looking doors, but I haven't seen anything that has that 'wow' factor in the size I need. Still – it's an old door that most people would think is useless, but one man's junk is another's treasure! Place small items on ebay and larger ones on Facebook or Craigslist.
Another example – my sister and I are looking for an old barn window so we can put chalkboard paint on the panes. This will be a gift for my future sister-in-law – and I know exactly where to find something like this. (Old boarding stable – watch out – I'm coming for you!).
DIY projects are so big these days that you never know what people are on the lookout for. Mason jars, old jugs, tin cans, old trunks or luggage, etc. Almost anything can be repurposed, especially if you're somewhat handy. Sometimes all it takes is just a little elbow grease and a coat of paint.
I consider spring cleaning a success when I can whittle down my 'junk,' make a few extra bucks, and pass some items on to those in need. I hope you find spring cleaning just as enjoyable as I do!