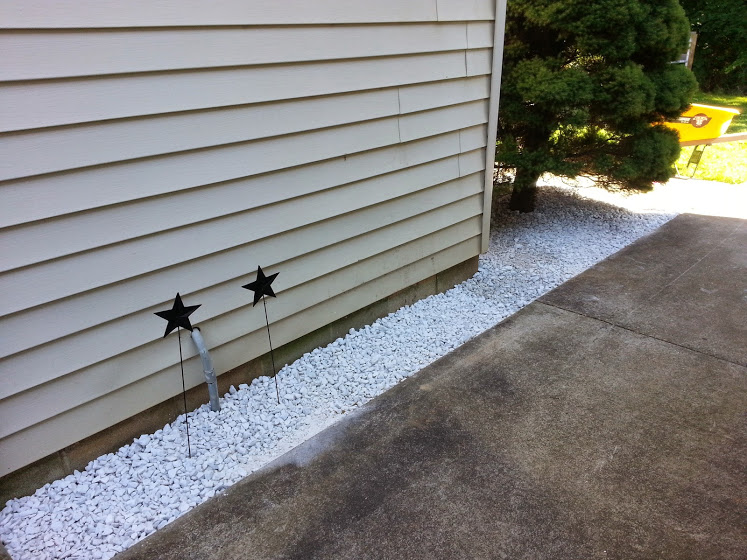 11 Dec

Spruce It Up

Sometimes a little bit goes a long way – especially in the barn department. This post is a little old because I completed this tiny project back in June, but I came across these pictures last week and wanted to share.

As you can see, the side of the barn looked a little shabby. Between the sidewalk and the wall of the barn was just a little dirt gully, and this extended to the right beneath the pine tree. I looked at this sight for just over a year and finally couldn't stand it any longer. After a quick trip to Home Depot and about 15 bags of white decorative rocks, I was in business.

I pulled the weeds, laid some mesh fabric so rain could still get through to the tree's roots, and spread the rocks. The whole project took me about an hour and the final result was well worth the effort! I meant to buy some cute ribbon for those metal stars, but I never got around to it. (Next year!) They, too, got a facelift as I repainted them black to cover some rust spots. I love doing small projects that I can accomplish by myself!