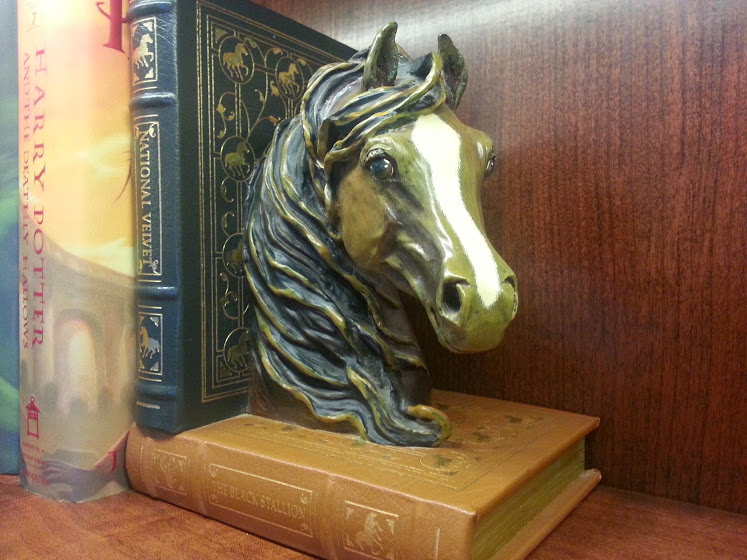 16 Jan

The Equestrian Home

Over the years, I have amassed quite a bit of equestrian décor items, but there are a few that stand out as my absolute favorites, items that I really treasure.

Fancy Lamp
This lamp was given to me and James by my sister and her husband as an anniversary/housewarming gift. I admired a similar lamp during our Lexington trip in 2013, so they surprised us with one a month later. It's the perfect addition to our living room.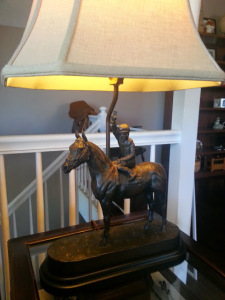 Foxhunting Horn
I picked up this horn at a yard sale in Sparks, Maryland about 7 years ago. The owner was selling her farm and downsizing, and I was able to grab this horn for $1. I cherish it.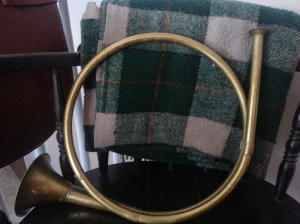 Hunt Cap
When I was about 10 years old, one of our neighbors was having an estate sale to sell a bunch of her father's belongings. He rode (not sure in what capacity), and this helmet belonged to him. It's probably 50+ years old. I purchased it for $1. Then I went back an hour later and bought his tack trunk and everything else in it (grooming supplies, mostly) for an additional $3. Talk about a great day for this horse crazy kid! My brother purchased an antique tennis racket that day which he still has and loves.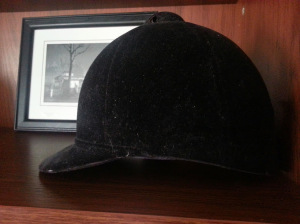 Misty's Racing Plates
These were the shoes Misty was wearing when I got her off the track. I am still amazed at how light they are. The fourth one has been painted black and hangs above the doorway in my office. These three are on my bookshelf.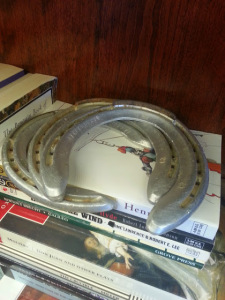 Bookends
Finally, I received these bookends from Santa when I was in middle school. This one holds my Harry Potter books; the other one sits on a different shelf holding a variety of anthologies. They came from the Danbury Mint, and the books are bound in real leather. They are perfect for my equestrian-themed home office.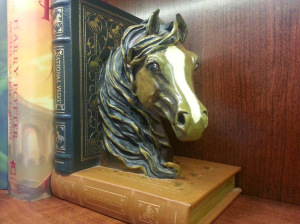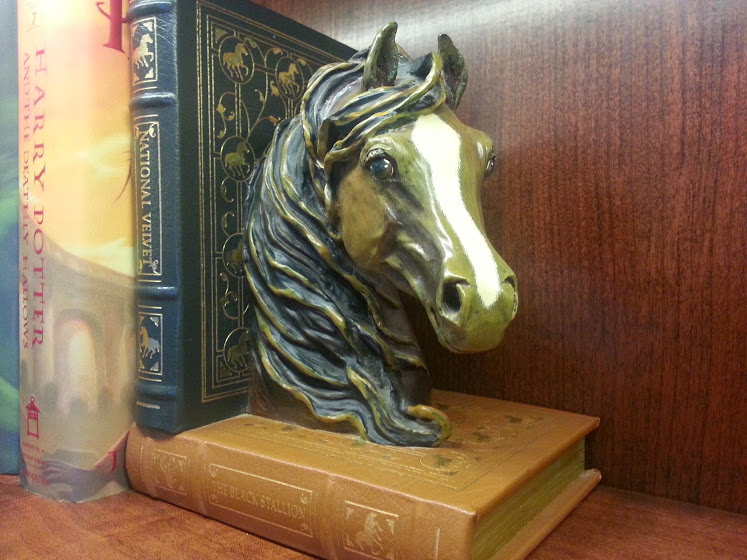 What are some of your favorite equestrian décor items?