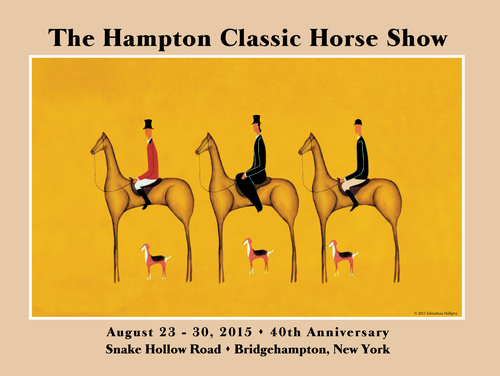 07 Jul

The Hampton Classic

"As one of the largest outdoor horse shows in the United States, and a premier destination for horse people, the Classic is a much-anticipated stop on the summer tour. Now well into its third successful decade, The Hampton Classic Horse Show is in a class all its own, both in the minds of spectators and horse people alike."

This year, the Classic is being held from August 23rd through the 30th. I will be up in The Hamptons the week prior – I'll literally miss this show by one day. Such a bummer!

Below is this year's poster, and I think it's superb! They are available for pre-order on their site.