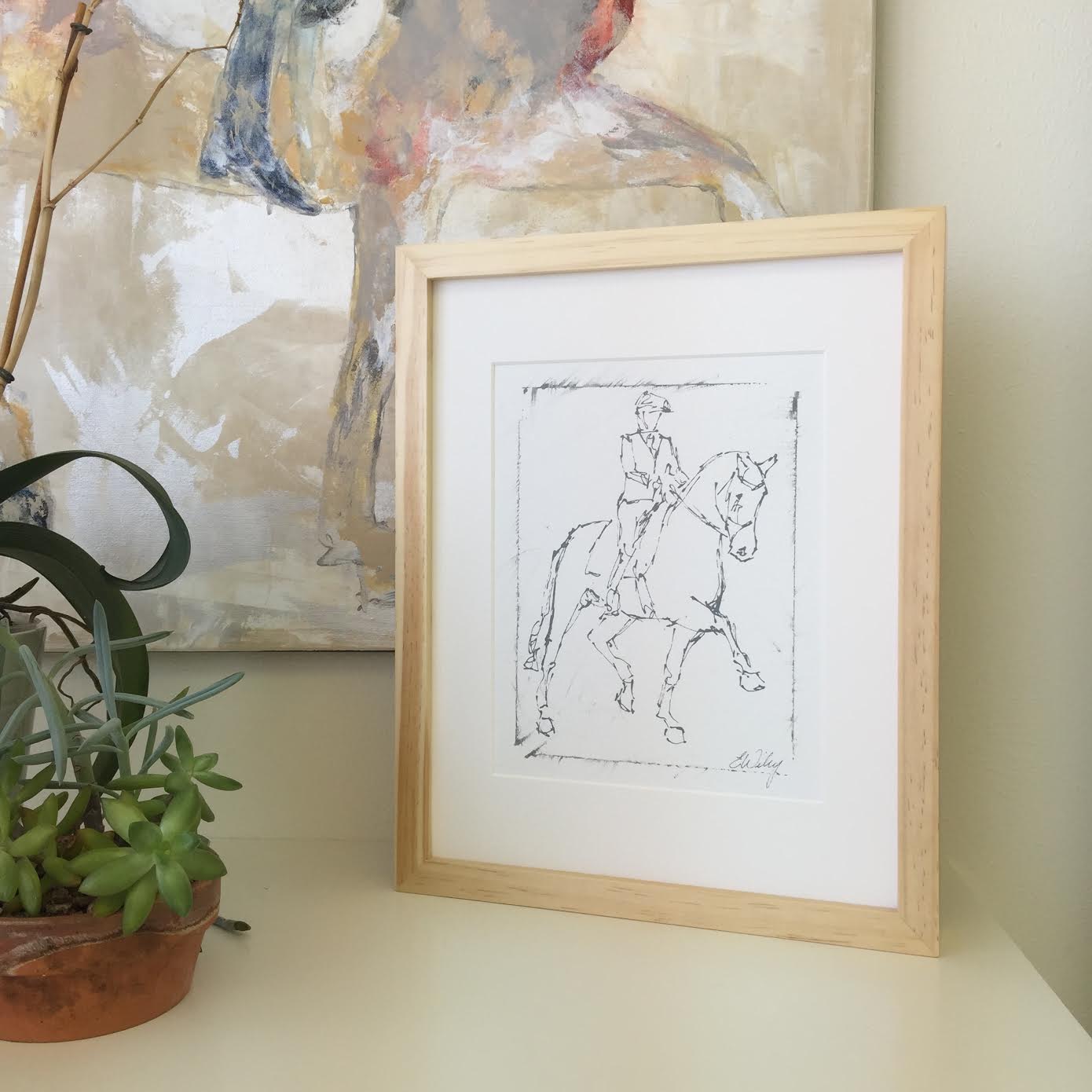 22 Sep

The Perfect Equestrian Gift

If you're a regular reader of my blog, then you know how much I love the work of equestrian artist, Liz Wiley. In my post from May, we learned about her company, and in July, we had a Q&A session where we learned more about Liz, her background, her style, and her passion for horses.

In this post, we reveal Liz's newest project, painted sketches, as well as information for a GIVEAWAY! That's right – THREE lucky people will have a chance to win one of Liz's beautiful pieces below.

The painted sketches pictured below are all original acrylic paint on canvas. The matted size is 11" x 14", and they are typically $55 (matted, without frame). I love the simplicity and clean lines of each. They are all gorgeous, but I think the one in the first picture below is my favorite.

The giveaway begins TODAY, Tuesday, September 22nd and is hosted on Instagram. Please find me @marylandequestrian for more information. The giveaway will go until this Friday, the 25th at 5:00 EST.

And speaking of Instagram, did you know that Liz accepts photos via Instagram as inspiration for her paintings? When adding a picture of your horse onto your account, just tag Liz @lizwiley with the hashtag, #paintmyhorselizwiley, and she may use it for one of her next paintings!

Want to see more of Liz's work? Find her online here: website, shop, Facebook. She was also recently featured over at Horse & Style Magazine!