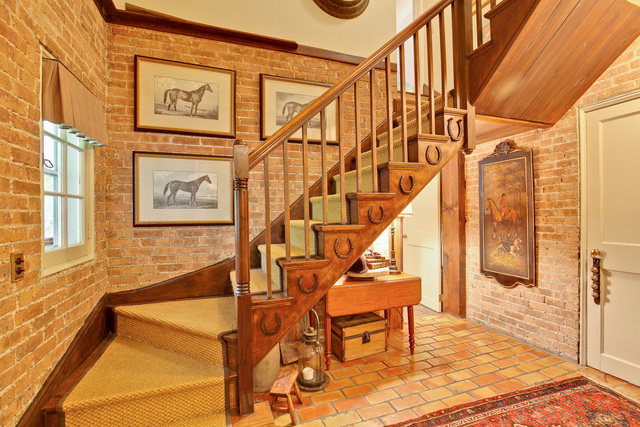 28 Jul

The Polohouse is For Sale

If you've been following my blog for a while, then you know that I'm a fan of Alison Sherman's blog, The Polohouse, and etsy shop of the same name. You can also find her on Instagram @polohousestyle where she posts items for sale in her shop and other equestrian curiosities.

She also posts photos of her gorgeous house, a converted polo barn, in the Chicago, IL area. Well – that house is now for sale! While I can't believe she'd ever want to leave such a perfect home, I can understand that it's time to downsize and move on to a new chapter.

This house, inside and out, top to bottom, is simply a dream come true. Alison's décor is spot on – I love everything about it! The horses, the dark woods, the plaids, the tartans, you name it. And now this home could be yours! For more information, see the listing here and the drone video here. Below are just a few photos; check out the listing to see more!

Best of luck with the move, Alison!