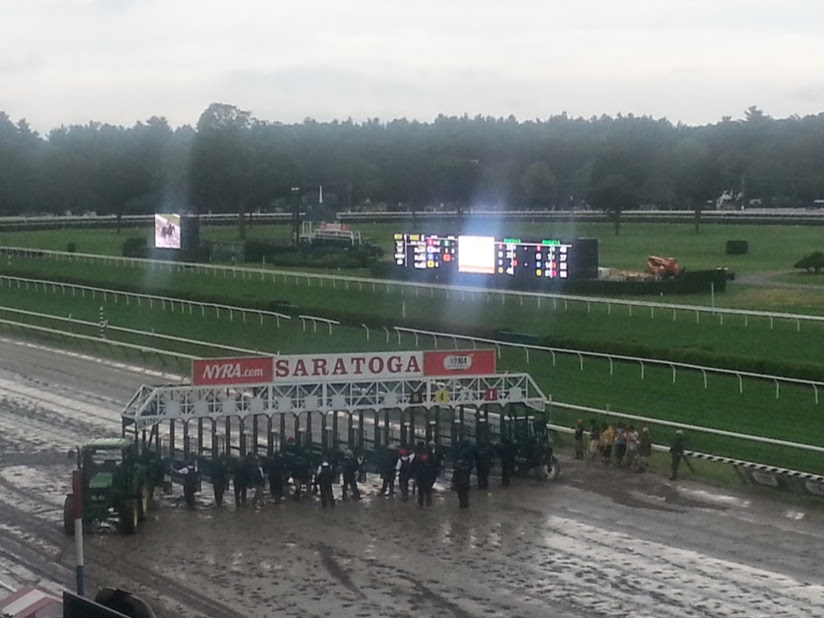 30 Aug

The Saratoga Special

If you've never been to Saratoga, add it to your list of places to be. It's an adorable town complete with the cutest of horsey shops and excellent restaurants, (most were very gluten-free friendly which made this girl with celiac disease very happy!). And, of course, there's the racetrack, America's oldest (and probably, finest). I can't say this for sure though because I only have Pimlico and Keeneland to compare.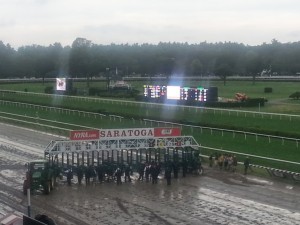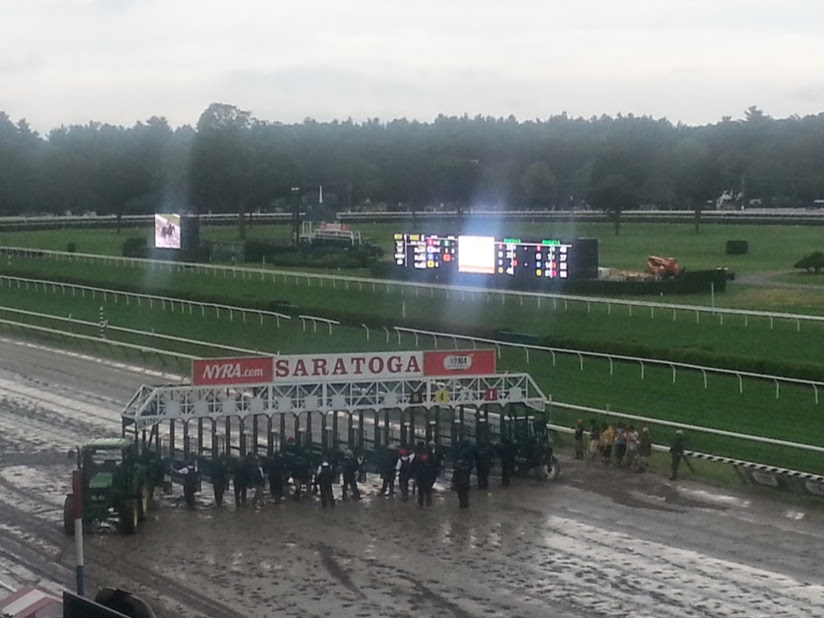 James and I stayed right in downtown so everything was basically within walking distance. We could have journeyed to the track on foot, but it rained on and off on the day we visited, so we played it safe and drove. Walking into the track is like taking a step back in time. It's clear that great care is taken to maintain and preserve its authentic look and vibe, and the picnic area shaded by mature trees and the red and white striped awnings add the perfect touches.
We paid our $5 admission, and then ponied up another $3 to enter into the clubhouse section. From there we dined at the Club Terrace, which afforded us an incredible view of the entire track. And it was covered, so we stayed nice and dry while the showers passed. James and I placed some fancy $2 bets just for fun, so we weren't surprised when we walked away just in the negative. Oh well!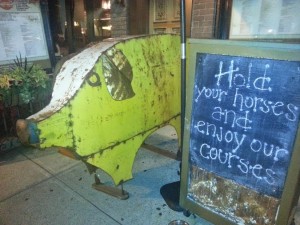 While in The Spa, we also toured the National Museum of Racing and Hall of Fame. We arrived around 2:30 and since it closed at 4:00, we basically had the place to ourselves. It didn't take too long to go through, but was definitely worth the admission.
I came home with all sorts of horse cuteness – an ornament as well as a beautiful "Saratoga" sign that sits proudly on my bookshelf. Our favorite restaurant was the Boca Bistro which served amazing tapas, and I'd be lying if I said we didn't hit Saratoga Gelato up for gelato every single night.
Saratoga is upstate New York bliss, I tell you.