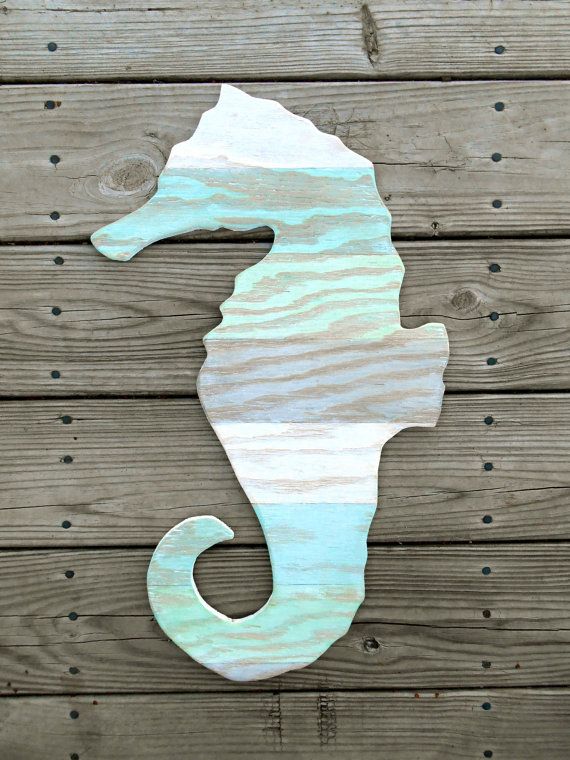 20 Jul

The Seahorse

As you've probably seen from quite a few of my posts, the majority of my house is covered in horses. Every time we redo a room in our old fixer-upper home, I'll say, "I think this room will have…an equestrian theme." Shocker.

I recently asked James how he feels living constantly surrounded by horses, and his response was nice, "It doesn't bother me. But I get the basement, remember?" Our basement is slightly above-grade, but it is still unfinished. James doesn't want to have a typical man-cave (because those are hideous), but he has requested a more nautical theme, and I think I can do that for him since I enjoy the colors navy and white.

We were in Annapolis yesterday and enjoyed all the nautical décor, and we have plenty of ideas of how we'd like to decorate the basement when we finally get to it in a year or two. And while James has said that he'd like this one room to be a horse-free zone, he hasn't said anything about seahorses! Mwahaha!

Aren't these guys cute? All pictures were found on Pinterest.