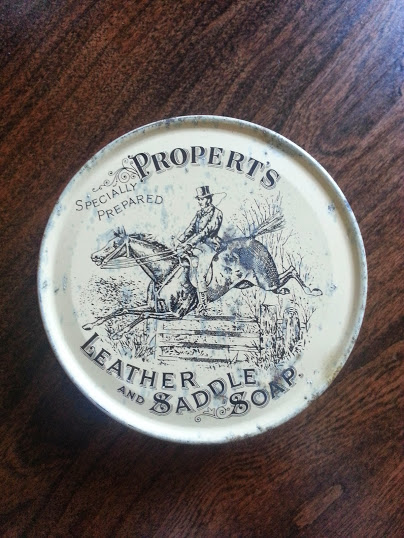 20 Oct

The Yard Sale

I love a good yard sale. Not surprising, I'm always on the lookout for some books, horse-y stuff, and "sophisticated country" décor/antiques. A good deal always makes my day. For example, a few years ago my mom picked up (and subsequently gave to me!) a beautiful, well-made, brightly yellow-colored cedar chest for $10. It's at the foot of my bed and holds most of my winter weather riding clothes and all of my breeches.

I also enjoy selling my wares, so back in May, my mom, sister, and I set up some tables at a local church. This was a huge community yard sale with lots of vendors, so towards the end of the day while my mom stayed by the tables to man the ship, my sister and I took a stroll around.

I only came across one thing that I wanted – an old Propert's saddle soap tin that I scored for $1. Now it sits on my desk as the coolest paperweight a horse girl could ever want. I'm so easy to please.