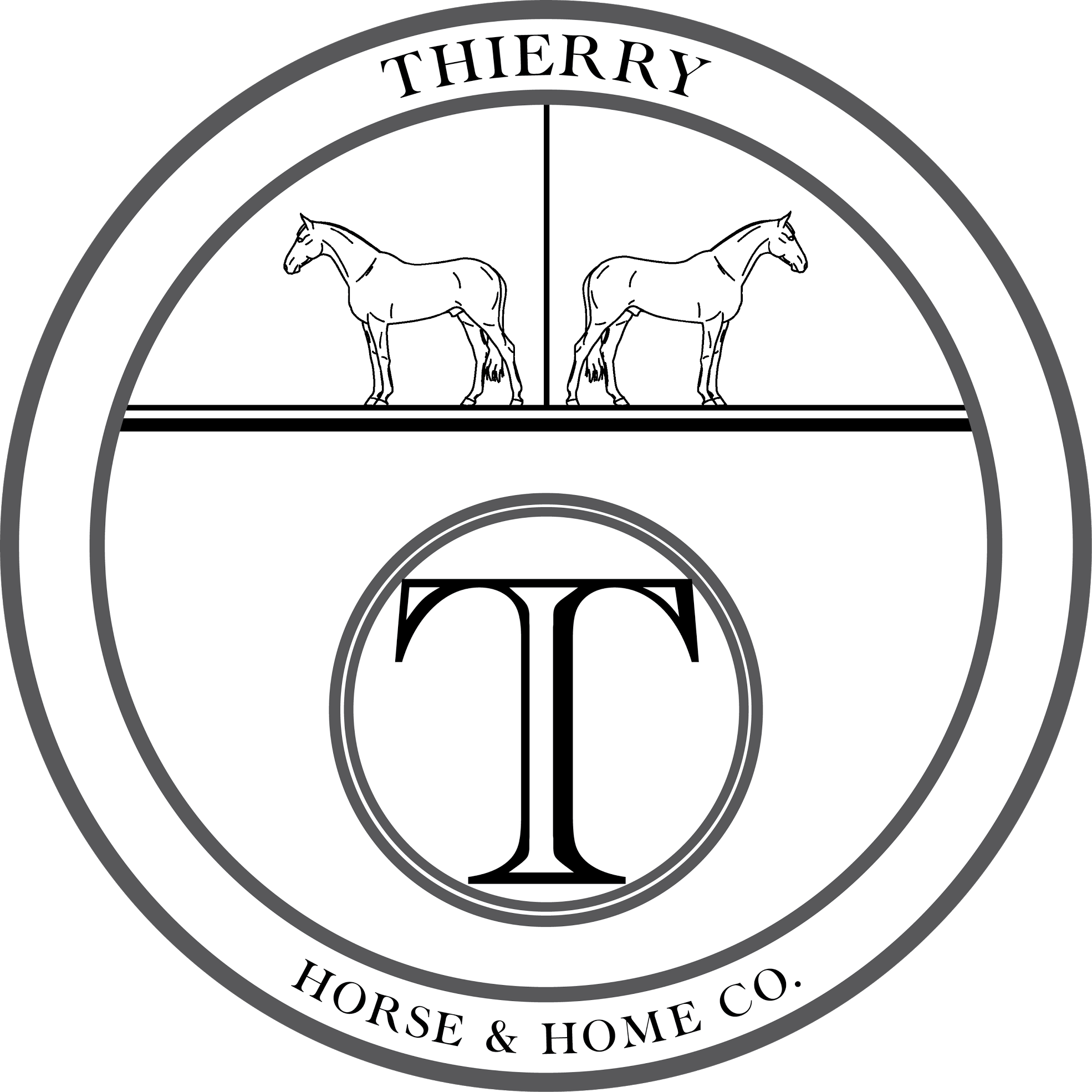 30 Apr

Thierry Horse & Home Company

As any horse owner will tell you, there are quite a few intimidating aspects of caring for an animal of this size and magnitude. One aspect that, in my opinion, eludes almost all equestrians is choosing a proper bit for your horse. If you're like me, you know the difference between a snaffle and a curb, but your expertise ends right about there!

I've attempted to do research on a variety of bits, but I'll admit that I become overwhelmed quickly as there is just so much information out there. If you're reading this and thinking, yes, this is me too, then you're going to love what I'm about to tell you!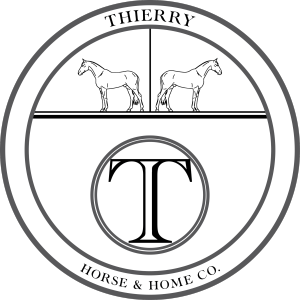 I recently came across Thierry Horse & Home Company (via Instagram @thierrycompany), and I'm so happy I did. Founded just this year, Thierry is focused on educating people on the differences between high-quality and poorly-made equestrian products. Specifically, the owner, Sarah, blogs about bit metals and the actions of different bits. So basically, what we have here is someone who actually really and truly knows bits! I've never come across anyone with this knowledge base before!
While Thierry Horse & Home is located in British Columbia, Canada, they offer free ground shipping in North America for orders over $100. More importantly, however, is their two week trial period (on most bits). Customer satisfaction is absolutely paramount for Thierry, so if the bit you purchase isn't exactly right, they will work with you until you have that perfect fit. With more than 12 years of previous experience in premium specialty show jumping leatherwork, equestrian equipment and apparel, Thierry will take great care of you!

It is also important to note that Thierry Horse & Home does a wide variety of product testing. Before hitting the shelves, all bits are tested and tried for function, as well as quality. Their products are made in North America and Europe and are ethically sourced.
Finally, you might be wondering, how does the Home of Thierry Horse & Home come into play? This year Thierry will be expanding to offer an equestrian home décor line! They will be starting with one of my favorite home décor pieces – lamps!
To learn more about the wonderful work Thierry Horse & Home is doing, please visit their website here. This company "was built on the idea that everything from our horse to our home should be exceptional in character, elegance, and quality." And they have succeeded in doing just that.