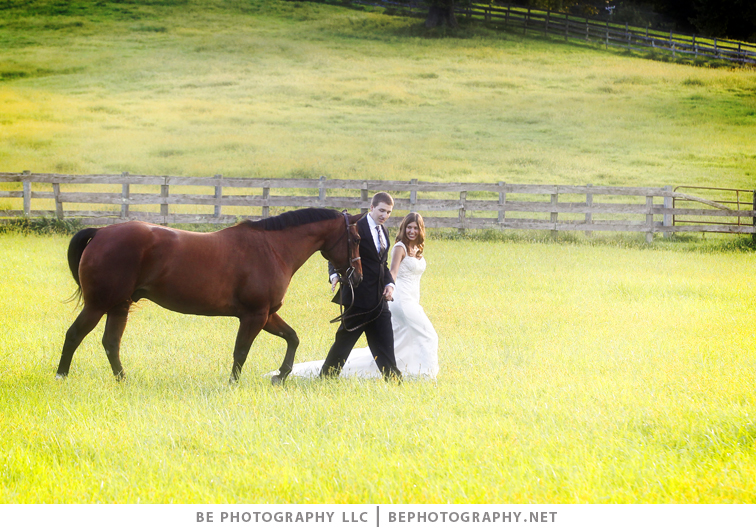 27 Oct

Trash the Dress – Equestrian Style

As you may know from this post, my sister, Kim, had a Preakness/Equestrian-themed wedding this past May. It was a wonderful day, but, unfortunately, one important family member could not attend – her horse, Patriot.

Patriot, my nephew, is a 7 year old Quarter Horse, and he is probably one of the sweetest boys I've ever met, and he just adores his mama. And since my husband is a photographer, it wasn't hard to schedule a Trash the Dress session – Equestrian Style! Below are a few of my favorites from the day. As you can see, Patriot is a star in the making; he enjoyed the entire shoot and behaved perfectly. These photos were taken at the farm where he, Bailey, and Jack reside…and what a gorgeous sunset!!

(Sorry for the picture overload – it's hard to choose just a few favorites!!).