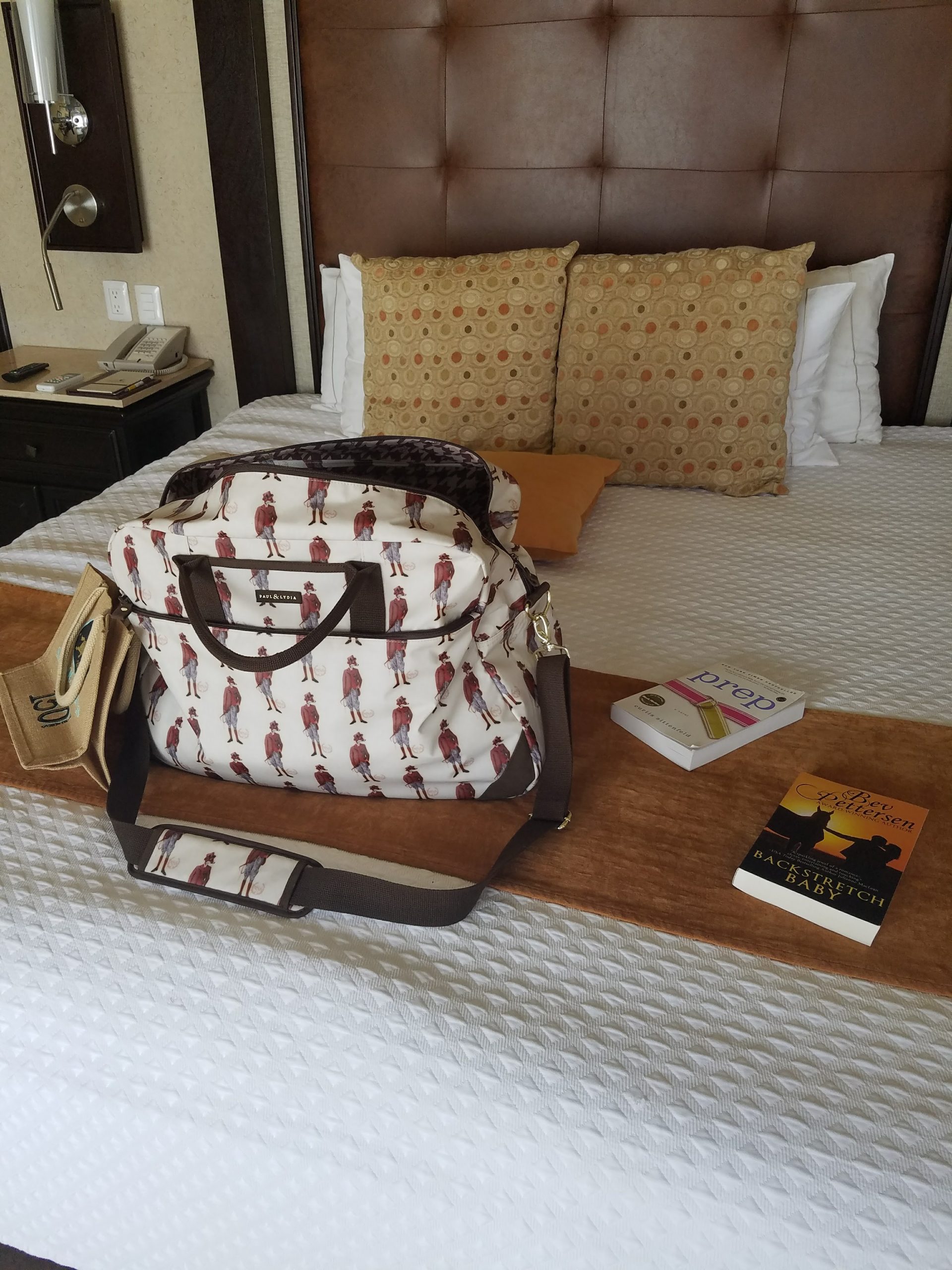 04 Apr

Travel + Paul & Lydia

I came across Paul & Lydia, an equestrian-inspired handbag and accessory brand, quite some time ago. I am the happy owner of multiple of their products and could not be more pleased with them.

If you follow me on Instagram (@marylandequestrian), then you know that I recently took a trip to Mexico. Unless we're traveling for a solid week, my husband and I will pack as lightly as possible to avoid checking bags. Carrying everything with you in one bag is so freeing!

Anyway, on my trip, I took Paul & Lydia's Carry All as my carry-on, and I really cannot say enough wonderful things about it. First and foremost, this fox print is adorable. We flew out of BWI, and before we had even boarded the plane, I had received a million compliments on it.

Second, it's the absolute most perfect size. It's small enough to count as your carry-on, so it was easy to stow it away in the upper bin on the plane. But it is plenty large enough to fit everything I'd need for the four days I was away. From shoes and dresses to books – you name it – it all fit, AND I still had extra room should I have needed it.

Finally, unlike similar items on the market, this bag is incredibly well-made. Even my husband, who usually doesn't notice much about things like this, commented, "It's very high quality!" There are numerous pockets inside, and the padded strap made for easy over-the-shoulder carrying.

Of course, I needed the travel cosmetics case too! This, again, was just the right size and had all the appropriate compartments for my make-up and toiletries. And, most importantly, it has the built-in hanger so I could see and locate everything I needed quickly.

I had the best trip to Mexico, and it was so nice to have some luggage that was both practical and fashionable. I was able to fit everything I needed into this bag, but I also knew it looked great too!

Does the fox print not work for you? No worries – Paul & Lydia offers a little something for every equestrian. Check out their site and find the accessory and pattern that fits you!