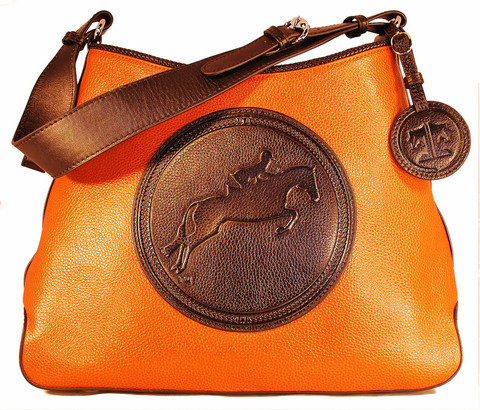 26 Jan

Tucker Tweed

Every so often, (and this is hard to admit), my husband is actually right about something – ha! He had been after me for quite some time to join Instagram, but feeling like I was on enough social media as is, I resisted. But he kept pushing, swearing I'd love all the horsey stuff I'd find. He even created the #laurieneedsinsta hashtag.

Just before the re-launch of my blog in November, I decided to go ahead and give Instagram a shot and created an account for my blog (find me @marylandequestrian). Since then, (and my husband was 100% correct!), I have found so many wonderful equestrian accounts – businesses, designers, photographers, stables, you name it, and two weeks ago I came across Tucker Tweed Equestrian.

Founded by Jill Tweedy (her horse's name is Tucker), "Tucker Tweed Equestrian was created out of the desire to carry a fine leather handbag that told the world, 'this is my passion.' Each piece of the Tucker Tweed Equestrian collection now provides one-of-a-kind, trademarked, embossed options that represent hunter/jumpers, dressage, foxhunting, or the signature Tucker Tweed logo."

There are some Tucker Tweed products at a variety of tack stores in Maryland, but unfortunately, none of them are close by. According to their site, they are present in the Gambrills, Maryland Dover Saddlery, but not mine, the Hunt Valley location. Let's hope that changes this year (hint, hint!).

While I love everything on their site, my favorites are below! You can check out these luxurious goods online at www.tuckertweed.com. Happy Shopping! (All photos via their website).