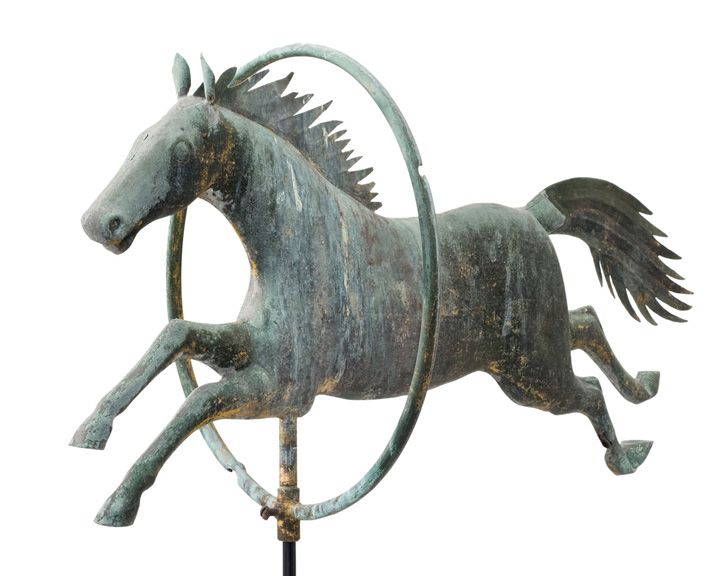 22 Apr

Weathervane Envy

When you are renovating a fixer-upper farm, categorizing between needs and wants is very important. For example, that horse head doorknocker was most definitely a want. I mean, I wanted it so badly that it virtually became a need, but let's be real. The doorknocker is not as important as fixing our tractor that decided to break last week.

Since our project list will be everlasting, it's important for me to keep myself in check. Yes, I splurged on the lawn jockey, the doorknocker, and the farm sign (that's in the making), but I think that's going to be about it for the year. The needs are taking over, as usual.

With that said, there's no reason I can't window shop, right? And I have some major weathervane envy! I definitely want a racehorse one as a nod to my two OTTBs, but unless I find one for a steal, I don't think we'll get one for another year or so. I took the first picture below – I found this one at a local antique shop. The rest were found on Pinterest – aren't they perfect?