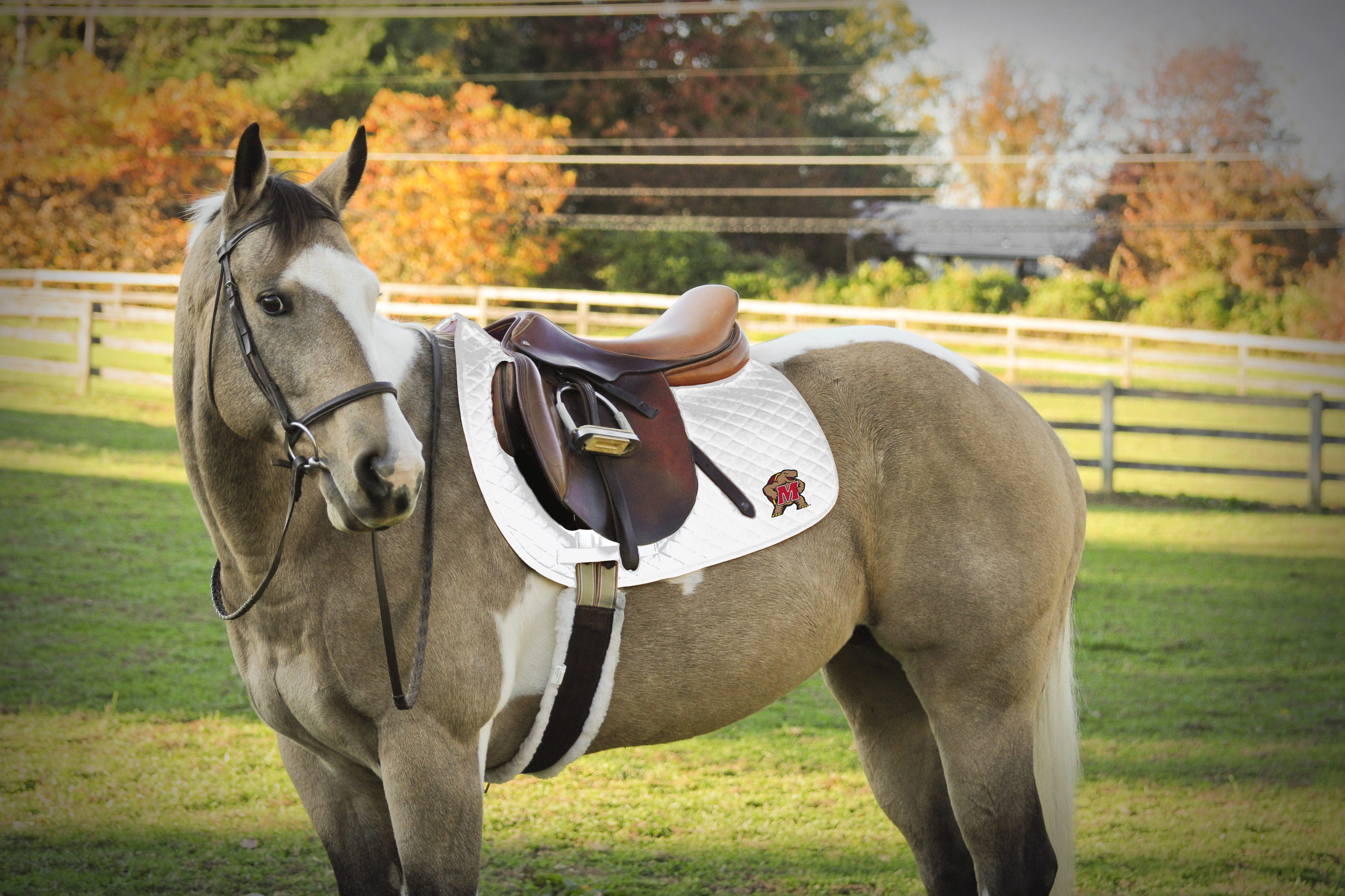 03 Apr

Welcome Collegiate Glamour!

Maryland Equestrian would like to give a huge welcome to our newest advertiser, Collegiate Glamour! Collegiate Glamour is an apparel and lifestyle brand designed specifically for equestrians who want to show their school spirit.

With these exciting products, you will shine in the saddle, and your horse will stand out in the stable! Check out their site to find clothing such as horse and collegiate-themed shirts and breeches, as well as saddle pads, dress sheets, ear bonnets, polo wraps, and coat, helmet, and boot bags – all displaying your college's name and colors!

Students participating in organizations such as Intercollegiate Riding Show Association (IHSA), Intercollegiate Dressage Association (IDA), and the National Collegiate Equestrian Association (NCEA) can now order gear from the University of Maryland and Virginia Tech.

Collegiate Glamour is in contract negotiations with the following schools to start carrying their products: University of Alabama, University of Arizona, Arizona State University, Auburn University, Clemson, University of Florida, Florida State University, University of Georgia, University of Kentucky, Kansas State University, LSU, University of Michigan, Michigan State University, University of North Carolina, North Carolina State University, Ohio State, University of Oklahoma, Oklahoma State University, Penn State, Stanford University, UCLA, University of Virginia, University of South Carolina, University of Tennessee, University of Texas, Texas A&M, and West Virginia University.

If you would like to see your school added, please contact CEO Tiffany R. Harvey at info@collegiateglamour.com. Also, you can find Collegiate Glamour on Facebook or on Instagram @collegiateequestrian. And again, welcome aboard!