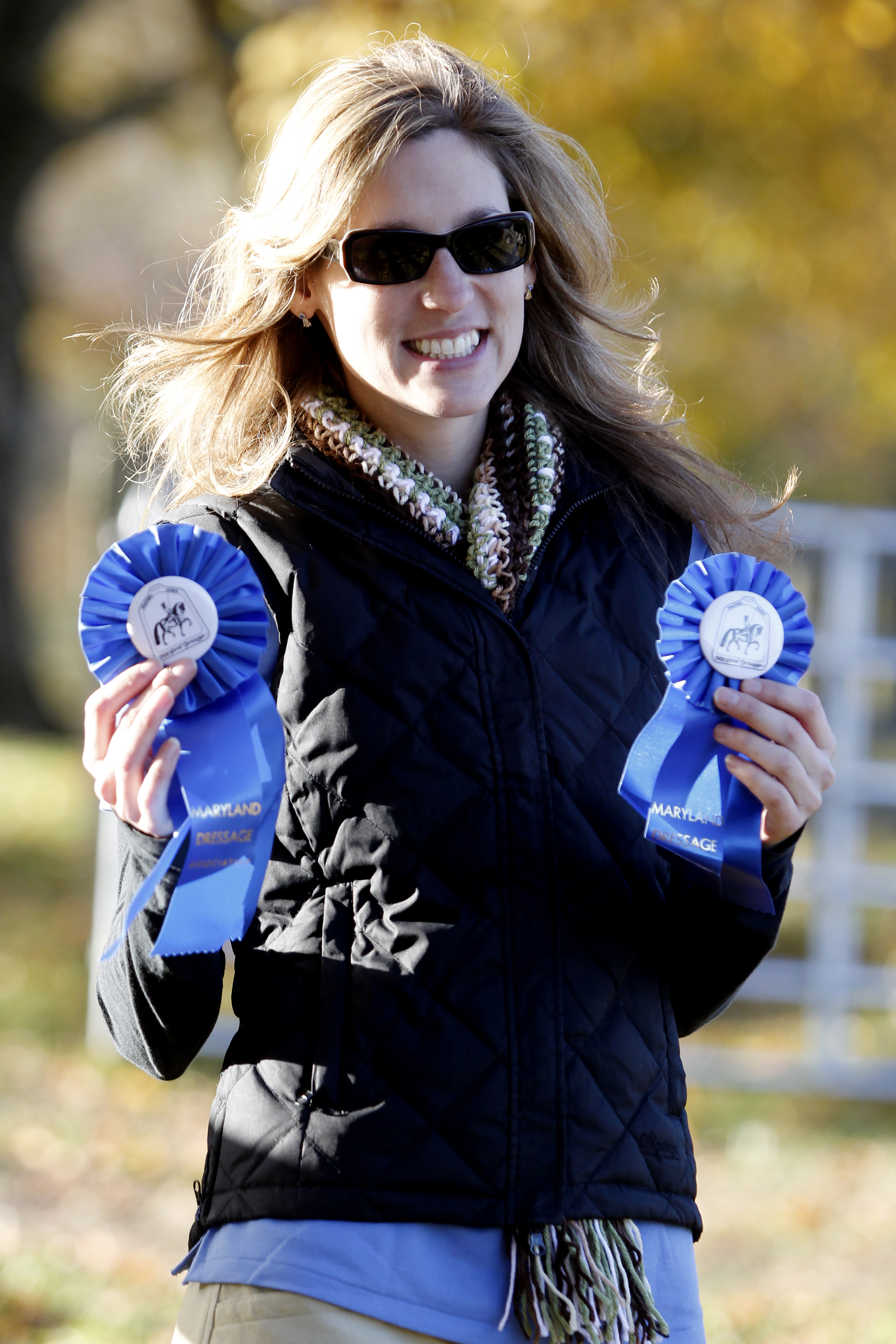 19 Nov

Welcome to Maryland Equestrian!

So you're probably wondering where you are. You typed in "The Sassy Grey," and it brought you to "Maryland Equestrian." What? But have no fear – you are in the right place! It's still me, Laurie, and I'm still writing about my horses and all things equestrian, but it was time for a change.

I began "The Sassy Grey" in February of 2011 as a way to chronicle the training adventures of my sassy grey OTTB mare, Misty Mystique. I wrote about the highs and lows that came with retraining an ex-racehorse, and focused on OTTB awareness in general. Since that time, however, my blog, and the subjects on which I've wanted to write, has evolved. Misty hasn't been in regular training for quite some time, and even though I am working with Bailey, the newest addition to my herd, I've found that I've wanted to blog about all aspects of life as an equestrian and farm owner.

Even though I adored my sassy grey logo, it was time for her to retire. Since my main focus wasn't going to be Misty, I needed a new name, and "Maryland Equestrian" fits me like a glove because that's exactly who I am. I'm a Maryland girl, born and bred, and all I think about are horses, 24/7. (You can call me crazy, I don't mind).

So what is "Maryland Equestrian," exactly? The best way to describe it is it's an equestrian lifestyle blog with a, primarily, East Coast flair. I'm going to write about anything and everything that's horsey – fashion, décor, books, and, of course, my silly equines and life on the farm. I hope you'll check back regularly to see what's going on in my neck of the woods, and please check out "Maryland Equestrian" on social media!

Also – don't tell Misty I renamed the blog. I don't want to deal with the wrath of the Mystique! Ha!

Thanks for stopping by – and please get in touch and let me know what you think. Is there anything in particular you'd like to read about or for me to focus on? Send me an email at: laurie.berglie@gmail.com.

Ps. I wanted to say a quick thanks to Mr. Maryland Equestrian, my husband James, for his help in redesigning the new site. It looks wonderful – I couldn't have done it without you!