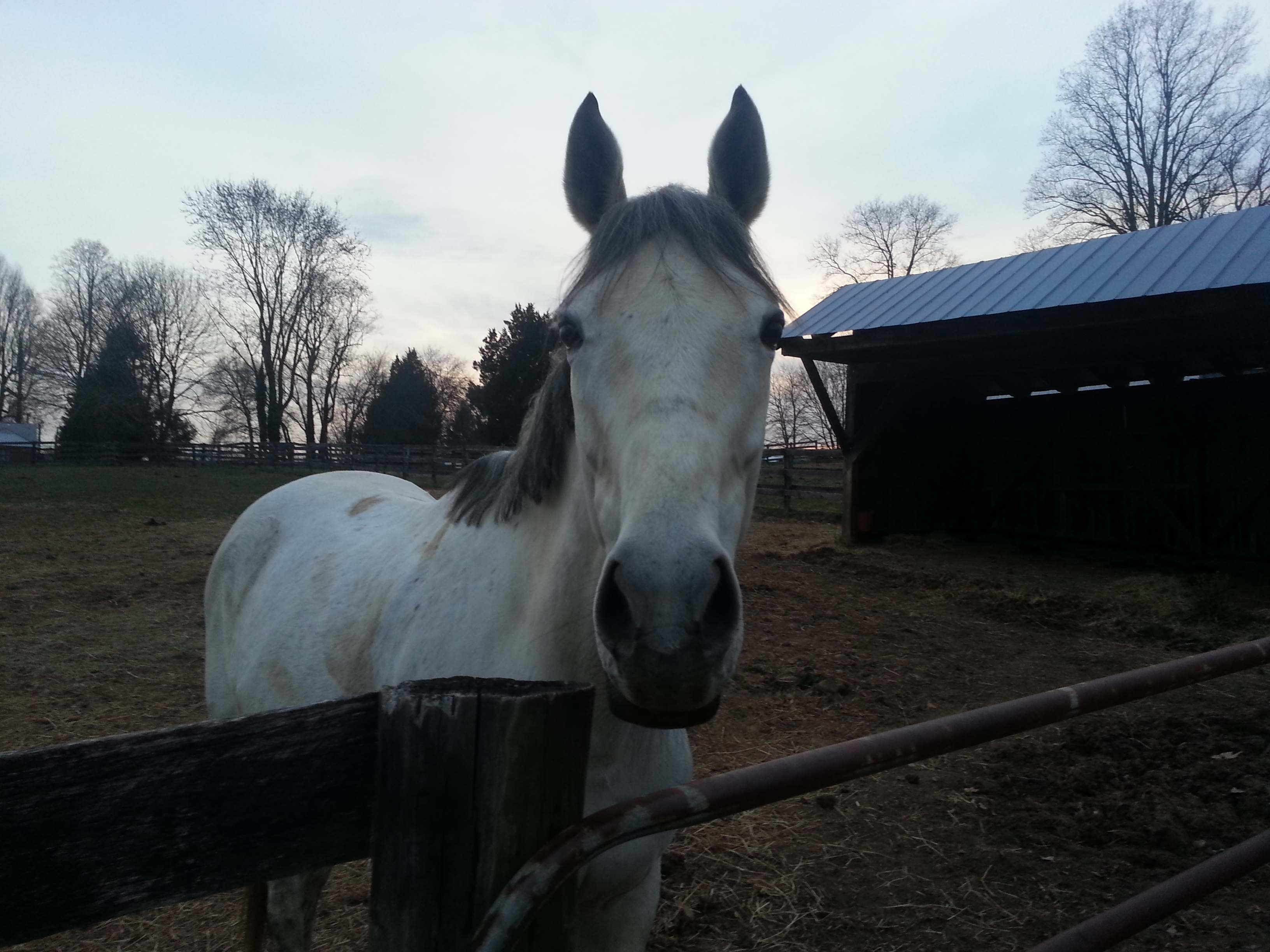 26 Apr

What's Up With Misty?

I wanted to give an update on Misty since it's been a while since I posted about her; (I know, I know, it's been a while since I posted about much of anything!). She is doing great! I've been riding as much as time and weather are permitting, and we are already cantering nicely. She's not exactly happy about getting back into a routine, but the diva will be okay.

I'd definitely like to train pretty seriously this year and make it to some shows, but I'm not pressuring myself since I have a lot going on with the farm. But Misty is one of the main reasons I bought the farm, so I definitely won't be neglecting my girl!

And you may be wondering how my new saddle is coming along? That's a great question! The answer is – I'm not really sure! The saddle arrived in February when it was way too cold/gross out to be riding, so it set on the banister of my (old) house for a bit. Then I realized that my new girth was too short. I returned it…they didn't have a larger one in stock. I finally got it…it was WAY too big. Then I moved and got really busy/lost track of a variety of items (still missing my perfume). I returned it…they didn't have the size I needed in stock. I just received the correct size last week.

So, what all this means is that I rode in my saddle for the FIRST time just last night. The good news is that I really liked it and it seemed to fit Misty much better. The bad news (well, not really bad per se) is that I've only ridden in it once – it's too soon to tell if I really love it.

But Misty did seem more willing to pick up her canter last night, rolled right into it and maintained a really sweet pace the entire time. Sometimes she zooms around like she's still a racehorse…not because she likes to run, but because she wants to hurry up and get it over with.

I'm keeping my fingers crossed that she really takes to it though – she should…it was custom ordered just for her! But she's always been funny about cantering. She really anticipates it, making it obvious that she's thinking about it too much. During the spring/summer, she's usually great though. But by the middle of fall when the weather starts to change, so does Misty. I basically throw in the cantering towel because she is so cruddy about it!

But I think part of her problem is me. Because she is such a pistol at the canter, I'm pretty sure I hold her way too tight/tense up pretty badly right before I ask her. That can't be any fun. My trainer told me to keep a good hold of her inside rein, but just sit back and totally relax. She said if Misty really acts up and throws herself around, it'll be easier to stay on if I'm relaxed and can roll with the punches. A stiff Laurie will lose balance and pop off quickly!

I guess I kind of liken it to a drunk driver. You know how sometimes drunk drivers will walk away from terrible crashes unscathed? It's because they're so out of it that their bodies don't even tense / they don't have any resistance whereas the other poor guy who anticipates it is holding on for dear life. So…not that I ride Misty drunk, but it's the only analogy that makes some sense.

[Side note: Don't drink and drive people. It's really not that hard].

Okay – that was a longer update than I expected! Thanks for staying tuned! I'll have more on Misty/the farm shortly.