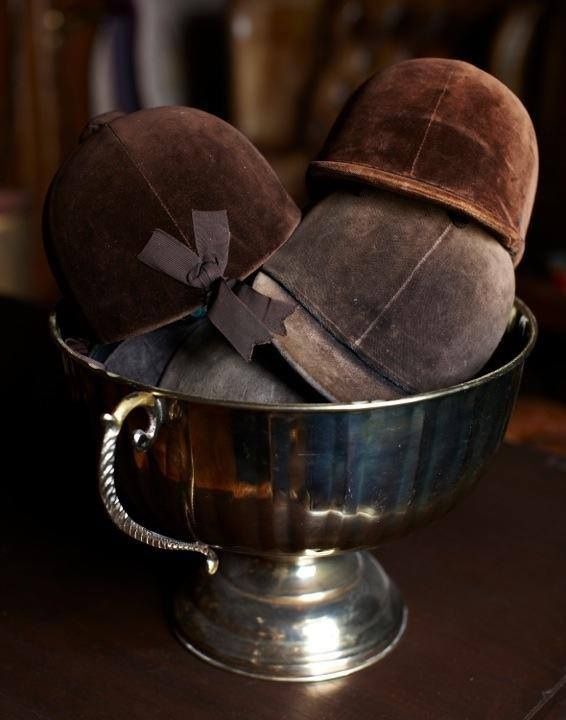 03 Mar

Wild About Helmets

I'm a huge fan of riding helmets for two reasons. Number one – I'm really into keeping my noggin safe and in good shape, and the helmet does just that. Number two – a helmet, old or new, looks gorgeous in any room, fitting seamlessly into the any style décor. There is just something so classic about a black velvet hunt cap.

Currently, I have three helmets in my house that have been repurposed as décor. The first was my first helmet I wore as a child. I received it on my 9th birthday as I was beginning with riding lessons. I remember wearing that helmet all the time – even while watching TV. Just having it on made me feel like a rider – such a sense of pride!

The second helmet was my sister's first riding helmet. Kim is not as sentimental as I am, so she gladly handed over her helmet – it was one less thing she had to pack when she was getting ready to move out last year right before her wedding! The final helmet was the one I picked up at an estate sale many years ago; you can read about it in more detail in this blog post. This one is truly vintage as it's probably 50+ years old and is a traditional hunt cap without the chin strap.

The pictures below were found on Pinterest. I'll have to take some nicer pictures of mine so you can see how easily they fit into my house's equestrian theme!