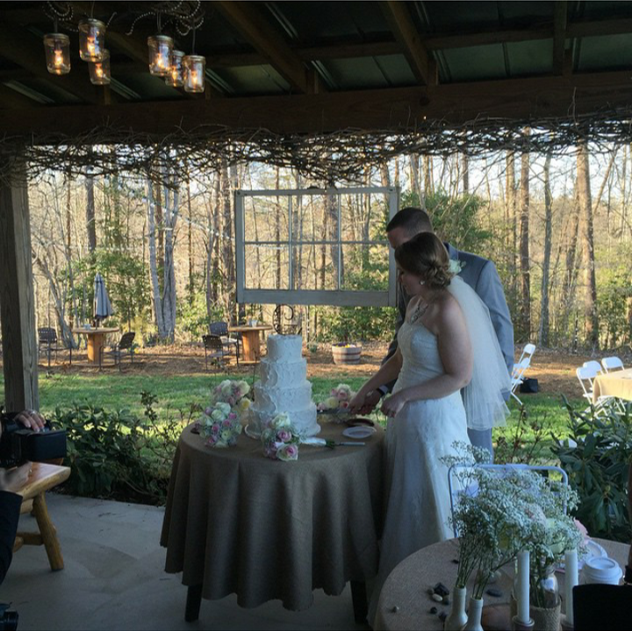 31 Mar

Winding Creek Farm

This past weekend my husband and I journeyed down to North Carolina for a friend's wedding. The good news is that it was so wonderful to watch Peter, my friend of 28 years (since pre-k), get hitched! The bad news is that it was so cold in NC!

We left cold and cruddy weather behind in Maryland (it snowed on Saturday) and were greeted with basically the same, albeit sunny, weather down south as the highs were mid-40s. The ceremony and reception were both outside, so everyone was definitely chilly. However, there were some heat lamps and a fire pit, so we made out okay.

Winding Creek, the venue, is located in Hamptonville, NC and is gorgeous. The ceremony took place behind the house (a log cabin) and faced the trees. The reception was just off to the right – an open-air barn with lots of different rooms and levels – a perfect country atmosphere. There was a photo booth, corn hole, lots of food, and a fire pit complete with the fixings for s'mores. The bride paid extra attention to all the details – it was like Pinterest had come to life! There were lots of Mason jar vases, painted wine bottles, horse shoe accents, white lights, framed pictures, and chalkboard messages.

Congratulations to Peter and Amy! And if you're in North Carolina and looking for an outdoor venue, be sure to check out Winding Creek Farm.