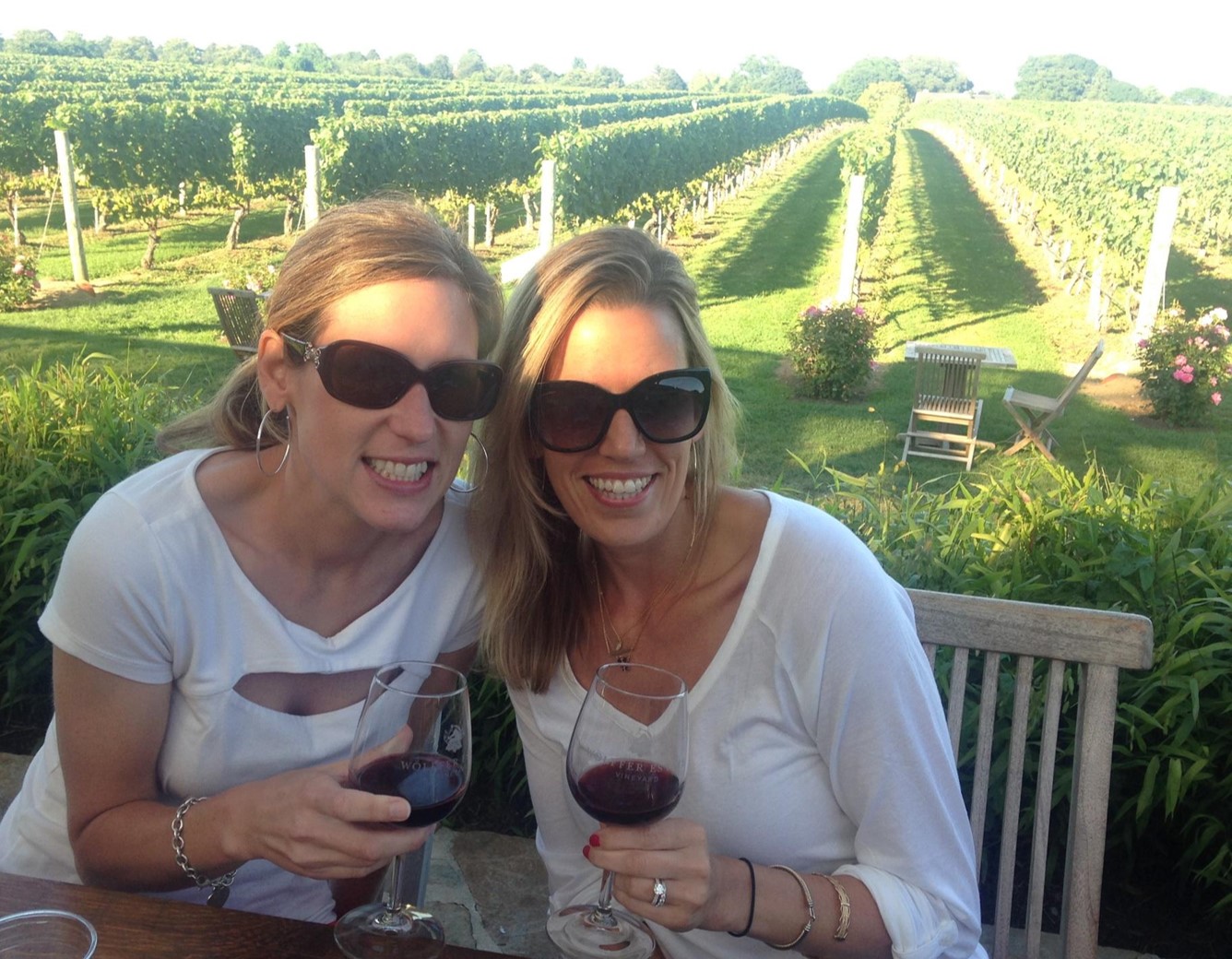 05 Jan

Wolffer Estate Vineyard

It's cold and dreary here in my home state of Maryland, as it usually is in January. This is the time of year I start reminiscing about happier (warmer) times from last summer. This past August, James and I spent a few days with friends of ours in the Hamptons.

This was the first time either of us had been to the Hamptons, and we stayed at a quaint lodge in Bridgehampton, which placed us right in the middle of everything. One afternoon we journeyed over to Wolffer Estate Vineyards, and immediately I noticed the horse motif all over the wine glasses. After doing a little research, I learned that the owners were in the horse industry as well.

"The original parcel of land was a potato farm with an old farmhouse in what is now the middle of the estate. Over the years, as more acres were acquired, paddocks and stables were added and, in 1988, the vineyard was founded. This 55-acre vineyard is part of a 175-acre estate with boarding stables, 30 paddocks, an indoor jumping ring, and a Grand Prix field.

"Now over 20 years later, Christian's [the late owner] one-time weekend getaway on the East End's South Shore spans more than 170 acres and includes his acclaimed 55-acre Wölffer Estate Vineyard as well as his home, stables, and grazing land for his thoroughbreds. The 100-acre Wölffer Estate Stables, an extraordinary equestrian center used for training, schooling, year-round boarding, and instruction, is an 80-stall facility with the largest indoor riding ring on the East Coast."

I'd sure love to take a look at (and ride in!) the largest indoor on the East Coast! However, at the time, we were only there for the wine, which was fantastic. My husband and I enjoy a good port, so we ended up purchasing 'Diosa,' which was named after one of their Grand Prix horses. (I believe all their wines are named after their show horses). Diosa – "This ice wine is made by freezing the ripe, golden fruit from the fantastic 2012 growing season. This concentrated wine still has lively acidity and lush fruit character. It will only become more complex and beautiful with aging over the next 40 years." It was very delicious – we need to order more!

As you can see from the pictures below, their grounds are gorgeous. We sat outside on the patio for our tasting and enjoyed ourselves tremendously. It was the classic Hamptons experience!